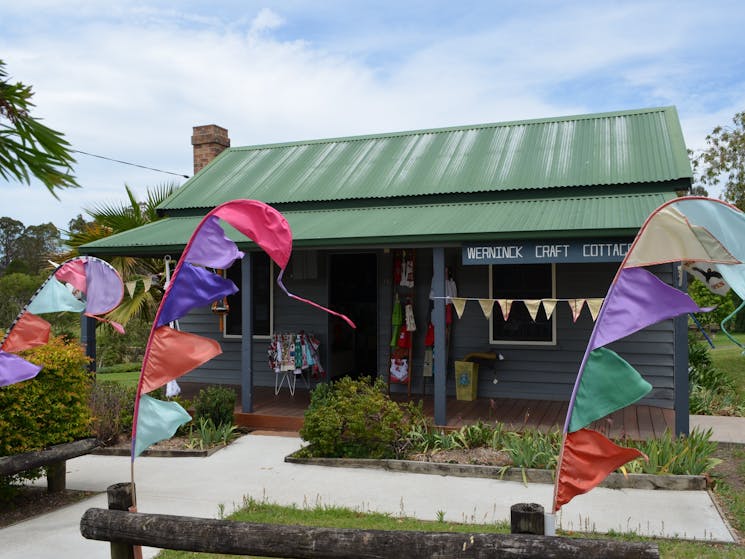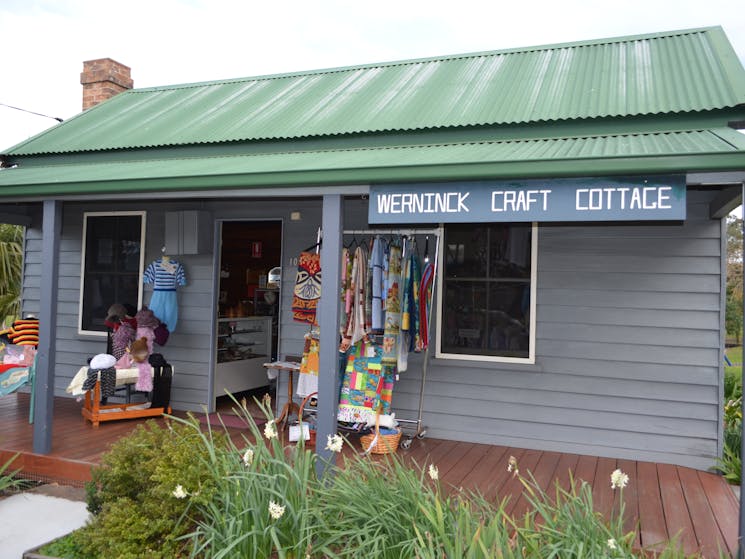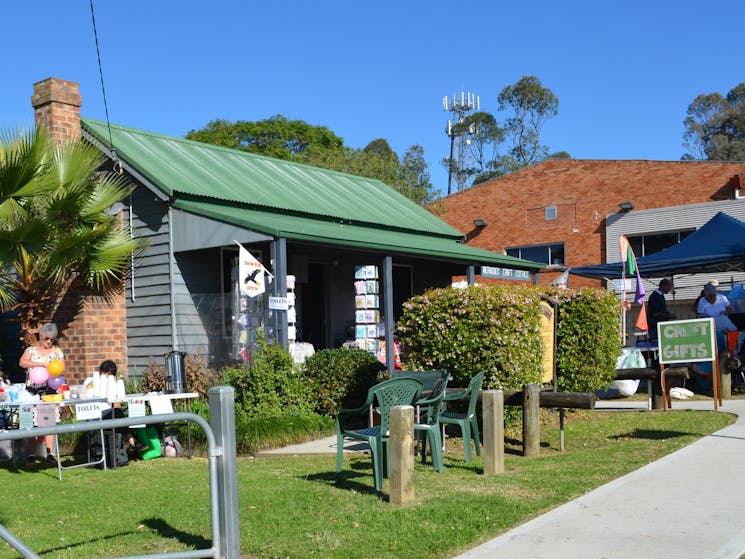 0

1

2
Werninck Craft Cottage
Overview
Built by Joseph Turner in 1922 Werninck Cottage is typical of many simple weatherboard cottages built in the district by settlers in the late 19th and early 20th century. In 1928 Mr Turner's…
Built by Joseph Turner in 1922 Werninck Cottage is typical of many simple weatherboard cottages built in the district by settlers in the late 19th and early 20th century.
In 1928 Mr Turner's daughter and son-in-law (Mary Ann and Tom Werninck) bought the cottage to be their home for the rest of their lives. Mary Ann was widowed in 1973 and passed away in 1981. The cottage was purchased and restored by Shoalhaven City Council in 1984 and opened as the Werninck Craft Cottage the following year.
Werninck Craft Cottage is managed and staffed by Werninck Craft Cottage Club members. The not for profit club was established 1985 to showcase the handiwork of local crafters.
New members and volunteers are welcome; for more information drop into the cottage for a chat.
Money raised by the WCC goes to local charities, services and projects.
Caters for people who use a wheelchair.
Caters for people who are deaf or have hearing loss
Caters for people who are blind or have vision loss