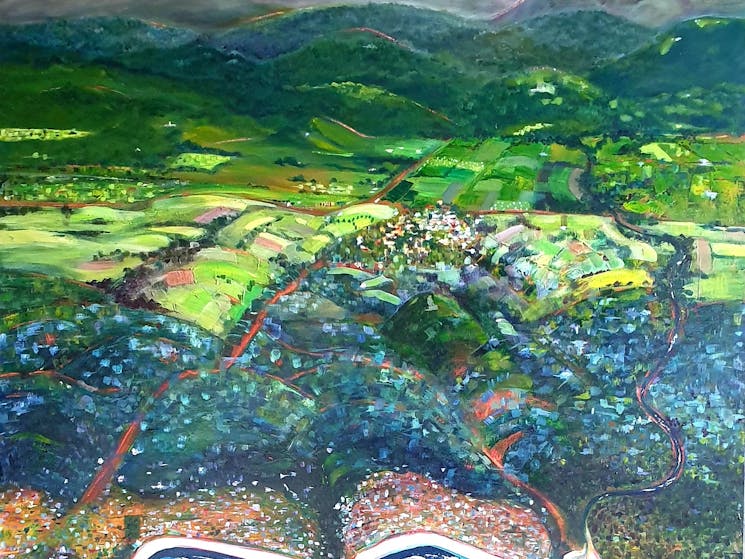 Millhouse Art Society - Autumn Art Exhibition
Saturday 15 May 2021 to Sunday 30 May 2021
Overview
The season is changing and so has the exhibition at the Millhouse Art Gallery in Milton NSW. The new exhibition will run from now until 30 May 2021. Over one hundred and twenty original artworks…
The season is changing and so has the exhibition at the Millhouse Art Gallery in Milton NSW.
The new exhibition will run from now until 30 May 2021.
Over one hundred and twenty original artworks will be on show - all by local Shoalhaven artists and all available for sale at reasonable prices. There is something to suit all tastes - colourful, contemporary and traditional artworks. What a great way to revamp a room, take home a holiday memento or give that special gift.
Also on sale are Gift Vouchers, children's books written and illustrated by Catherine Murphy, glasswork by Mechelina Flynn and greeting cards which have been hand made by various artists.
The Millhouse Art Gallery is located in the Courtyard Studios in Milton - a hive of creative activity throughout the year. Also located in the Courtyard Studios is Nulladolla Pottery, Shop 3 Gallery and Furniture Restorers, Milton Timber Gallery and the University of the Third Age (U3A).
Pop in for a leisurely browse of the exhibition and a friendly chat with the artists on duty.