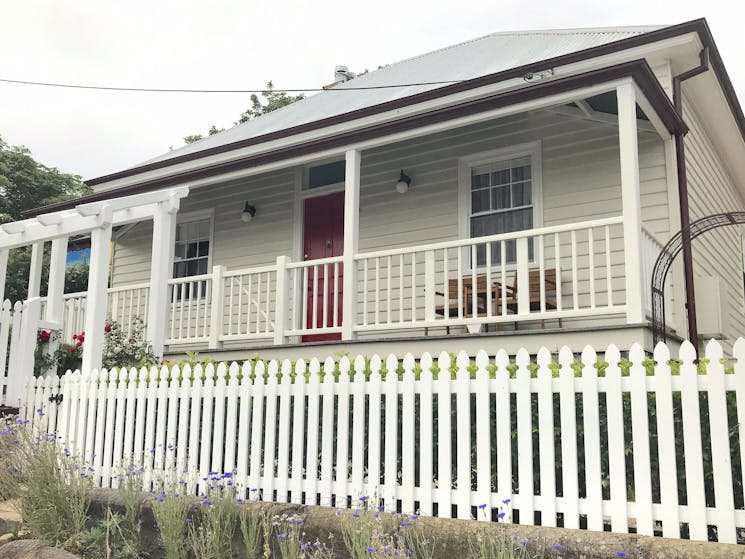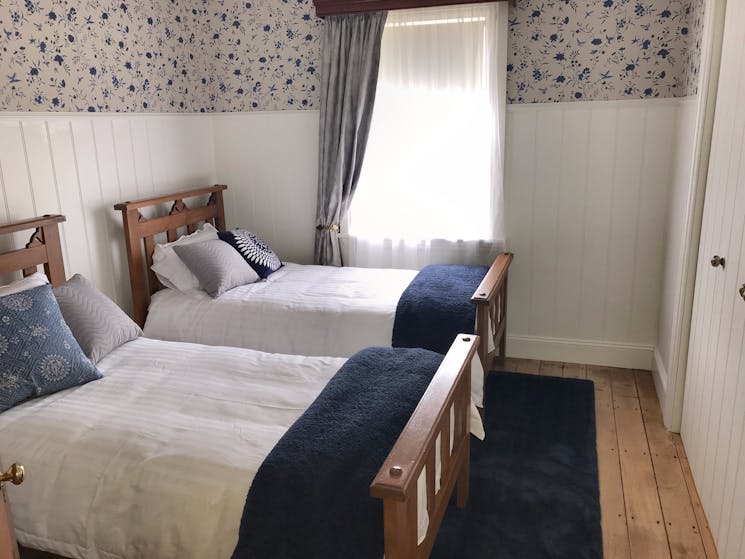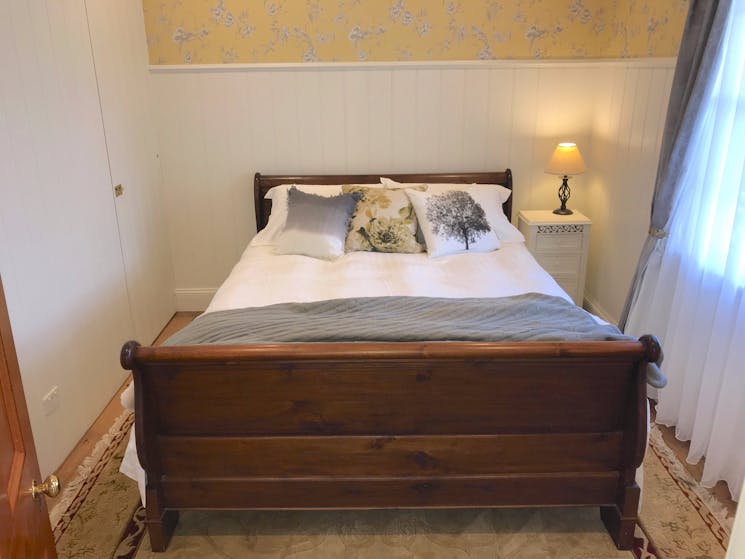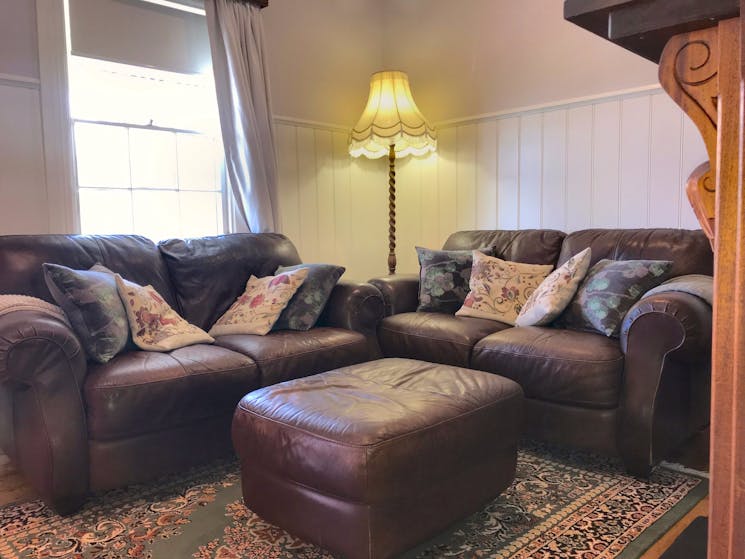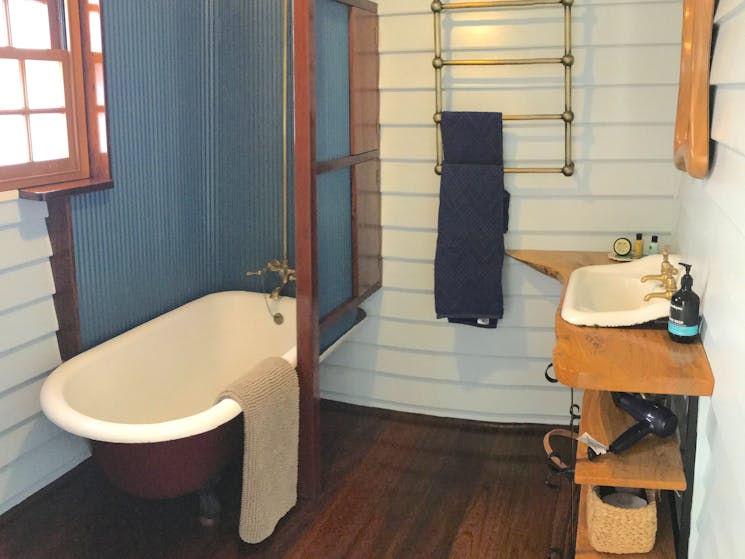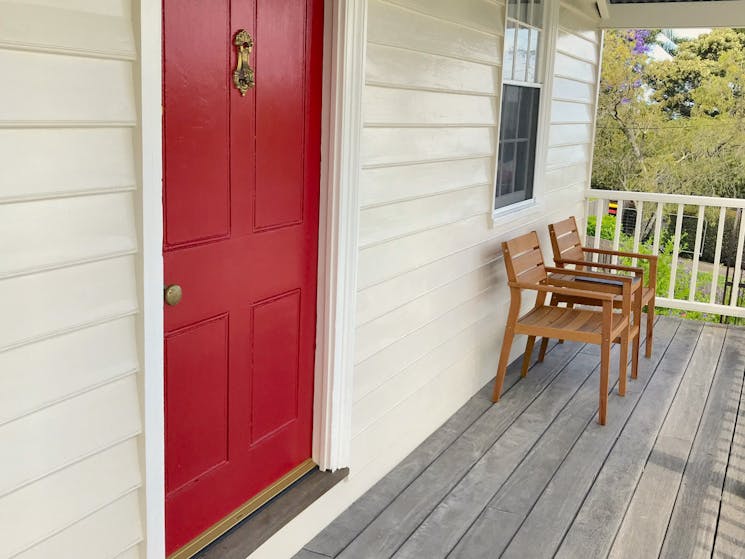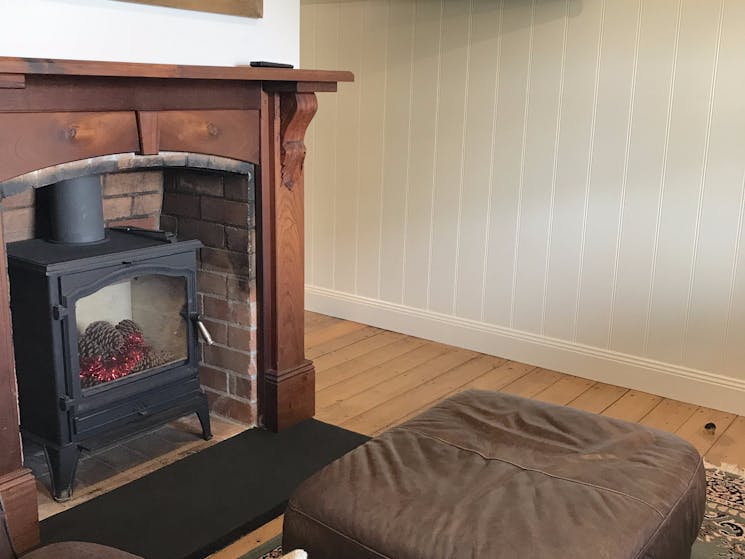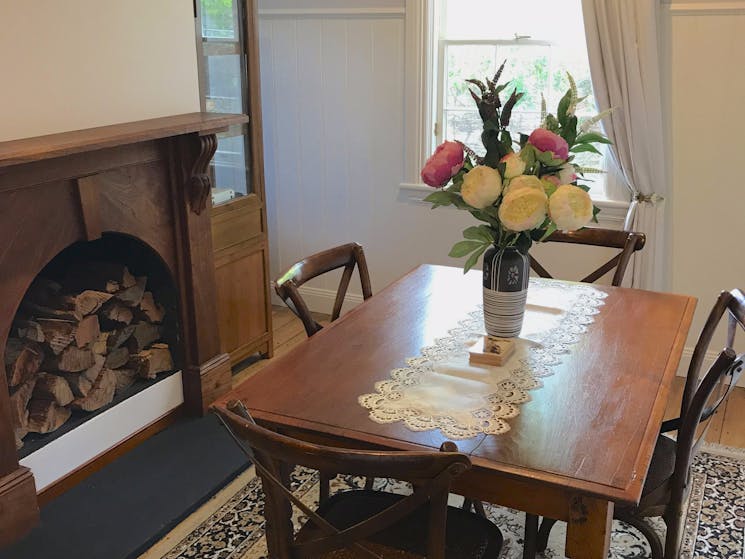 0

1

2

3

4

5

6

7

8

9
Donovan's Cottage - Milton, pet friendly
Overview
Built in 1870, Donovans Cottage offers a unique mix of traditional and modern convenience, maintaining its historic character whilst creating a lovely homely feel. The kitchen is fully-equipped, with…
Built in 1870, Donovans Cottage offers a unique mix of traditional and modern convenience, maintaining its historic character whilst creating a lovely homely feel. The kitchen is fully-equipped, with a SMEG coffee machine and coffee provided finishing off these touches. The cottage has high ceilings, an open-plan lounge/diner, air-conditioning, wifi and a log-burner.
The two bedrooms are beautifully appointed, creating a comfortable night's sleep with a vision of yester-year. All care has been taken to select top quality bed and bathroom linen, cruelty-free toiletries are included.
Donovan's Cottage is fully fenced both front and back. The front veranda faces west with a view to Pigeon House Mountain and the Budawang Ranges. Off-street parking at the cottage is provided for two cars.
For a cooler retreat during the summertime, the back veranda and garden offer privacy and dining opportunities, the sun room also giving a light and airy option.
Doggie friendly - but not allowed in bedrooms/on the beds, pick up all dog waste and no washing of dog beds in the washing machine. There is a hot and cold shower outside for the washing of dogs - not permitted in the bath/bathroom. These are the policies, not adhering to them will incur an additional cleaning fee.