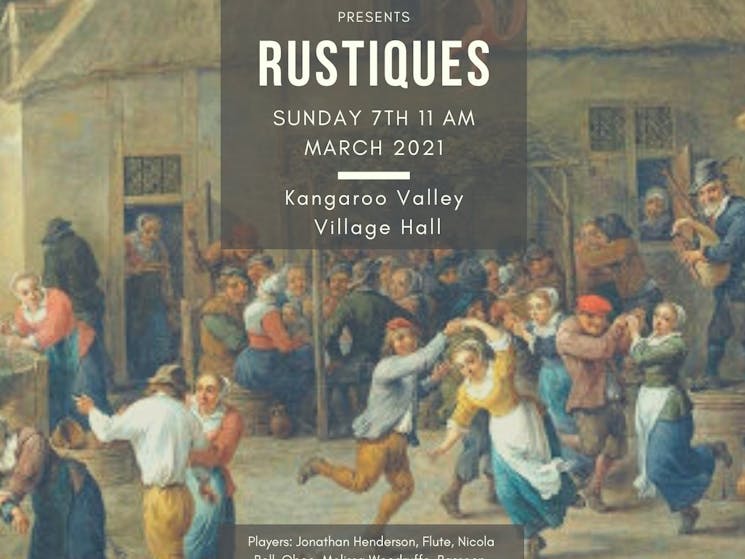 Rustiques
Sunday 07 March 2021
Overview
Arts in the Valley are planning to offer a number of concerts in the course of this year to keep your interest, and of course to keep some of our fine musicians employed. Each concert will feature a…
Arts in the Valley are planning to offer a number of concerts in the course of this year to keep your
interest, and of course to keep some of our fine musicians employed. Each concert will feature a group of young musicians who are currently players in the Australian Opera and Ballet Orchestra. Most have also performed in a number of overseas Orchestras. These two concerts will be woodwind chamber concerts. The wealth and colourful variety of village life resound in 'Rustiques', a collection of music rich in harmonic colouring and undulating rhythms. In a one-hour intimate recital, the vibrant constellation of four woodwind soloists beautifully evokes pastoral fields and lazy summer breezes, spritely gigues and rêveries of the French countryside, and the youthful rondos and peasants dances of Eastern Europe.
'Rustiques' promises an hour of works that are robust in flavour and unapologetically cheerful in disposition, a reflection of village life by various 19th and early 20th century composers.