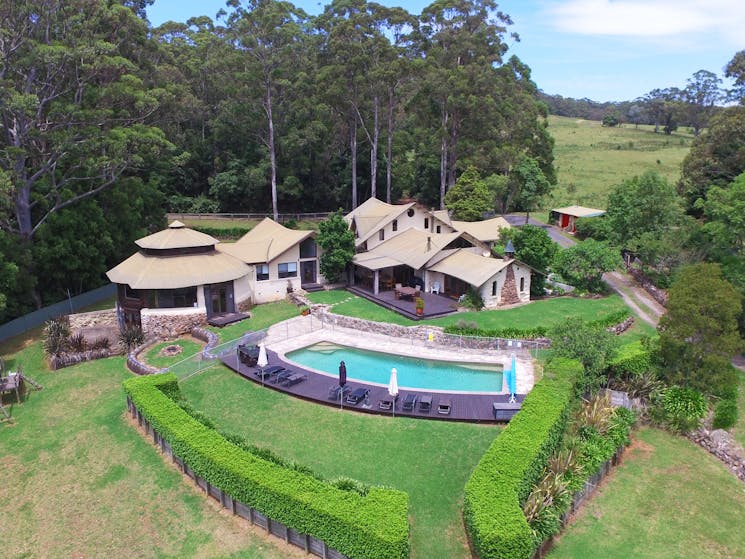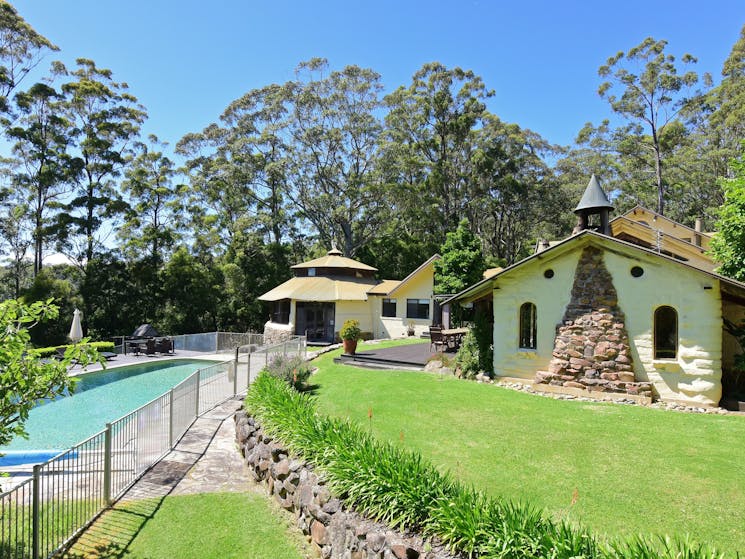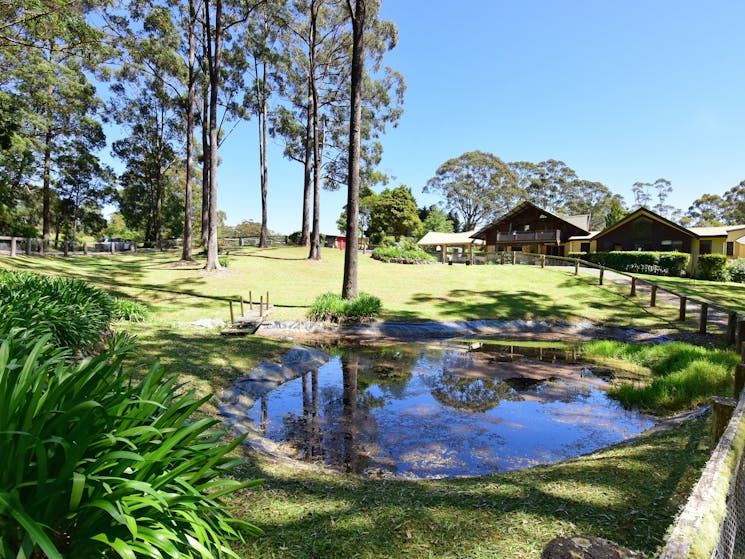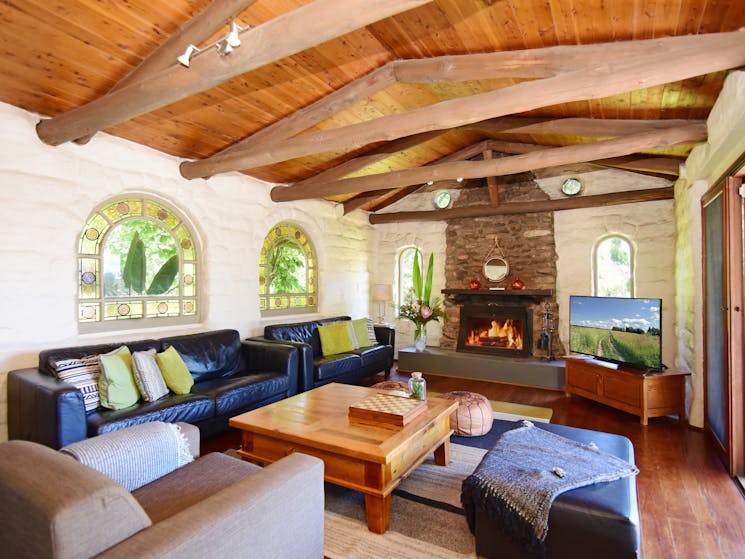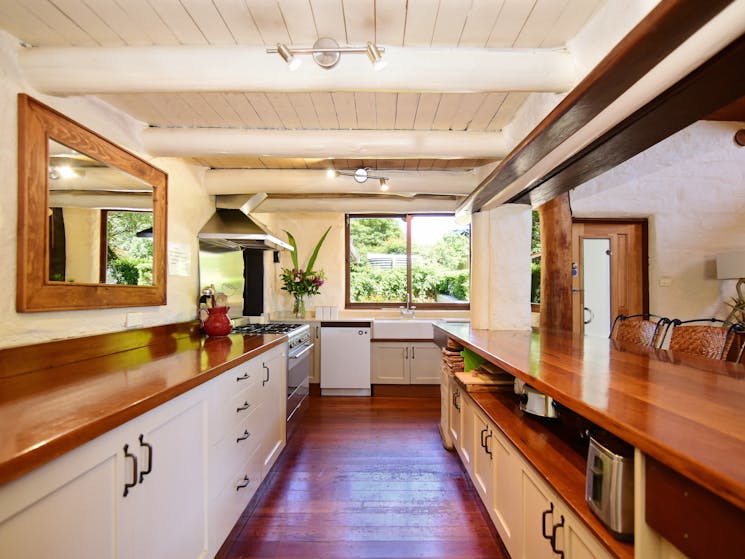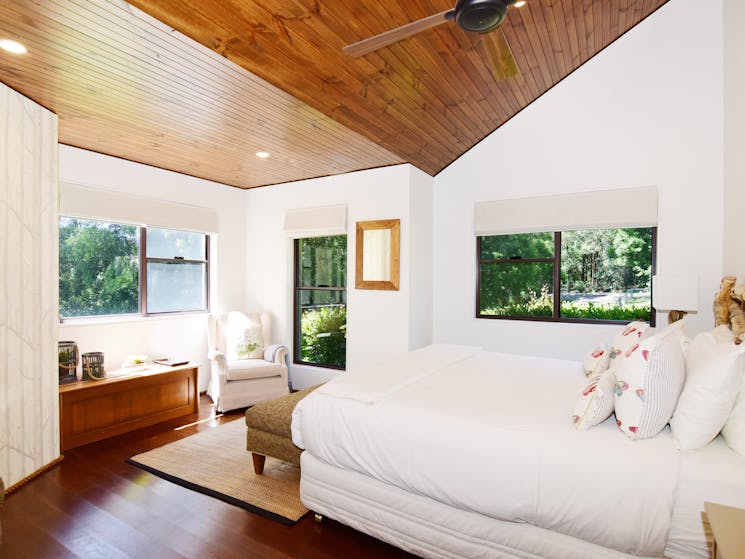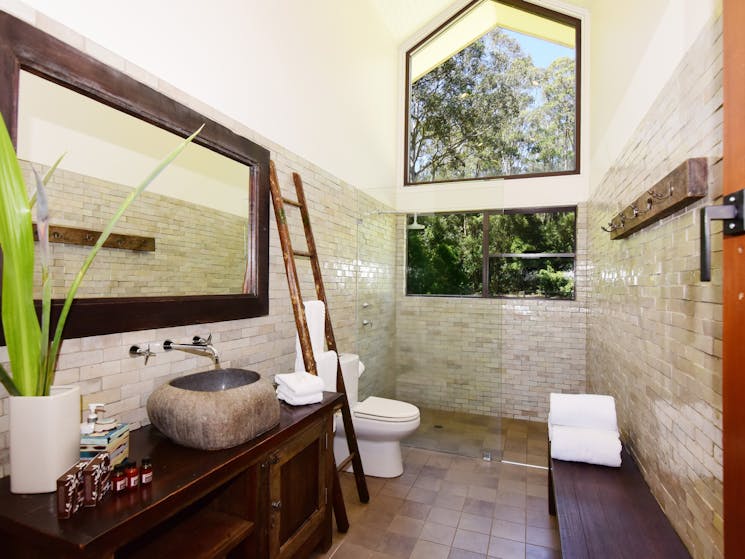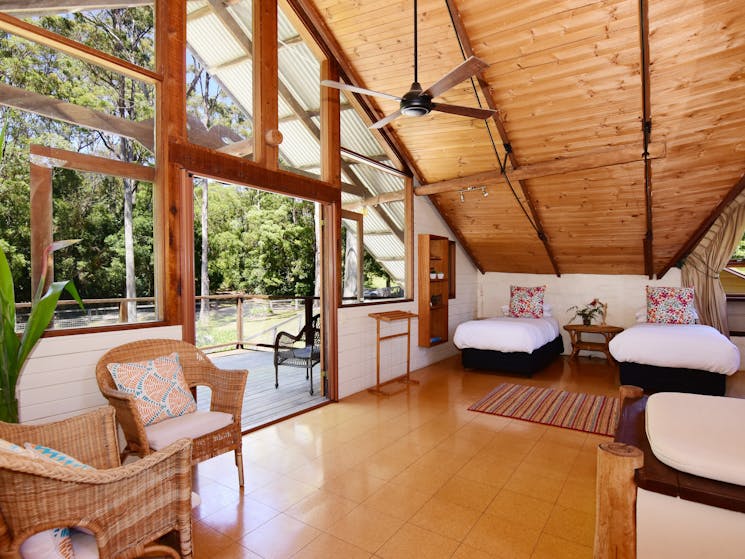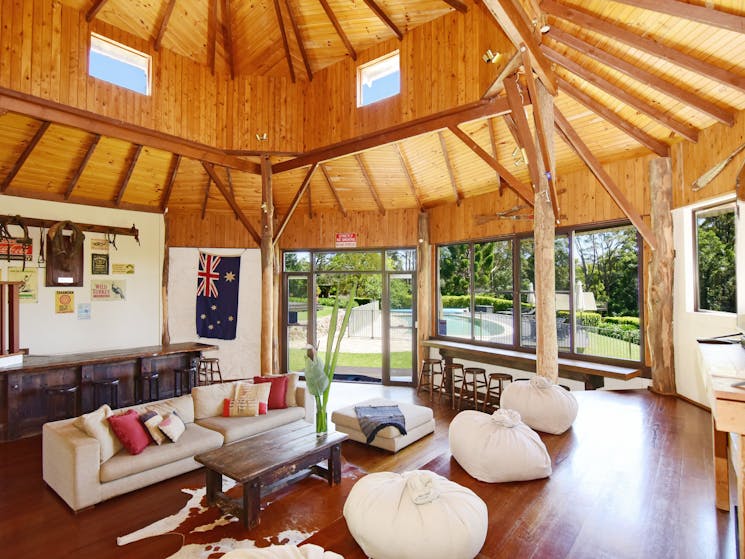 0

1

2

3

4

5

6

7

8

9
Indooroopilly
Overview
Indooroopilly is the perfect retreat for that special weekend away with family or friends. This exclusive mountain retreat was originally built by writer and poet Barbara Blackman (who was…
Indooroopilly is the perfect retreat for that special weekend away with family or friends. This exclusive mountain retreat was originally built by writer and poet Barbara Blackman (who was previously married to artist Charles Blackman) and her partner Marcel Veldhoven as a nurturing escape.
Evolved from the land itself the home is hand-built and integrates a tapestry of textures such as mud bricks, paddock rocks, local timbers and a unique temple-like roofline. All this makes Indooroopilly one of the most interesting and individual places in the area.
On the property, there is the main house plus a cottage. The main house consists of five bedrooms, two bathrooms, two separate toilets, a kitchen, lounge and dining. There is also a large games room/bar within the main house. The games room features a stage, a bar, and a jukebox. This provides a perfect alternative entertaining space or even a conference area. There is free WiFi in the main house and two large smart televisions for watching your favourites on Foxtel, Netflix etc. The cottage consists of one main bedroom and one Loft bedroom with adjoining balcony (no children).
Outside there are decks for enjoying a barbecue, relaxing with a book, wildlife and even a cubby house, kids swing set, and an extra-large fully fenced pool featuring a spectacular view of the valley and mountain beyond.