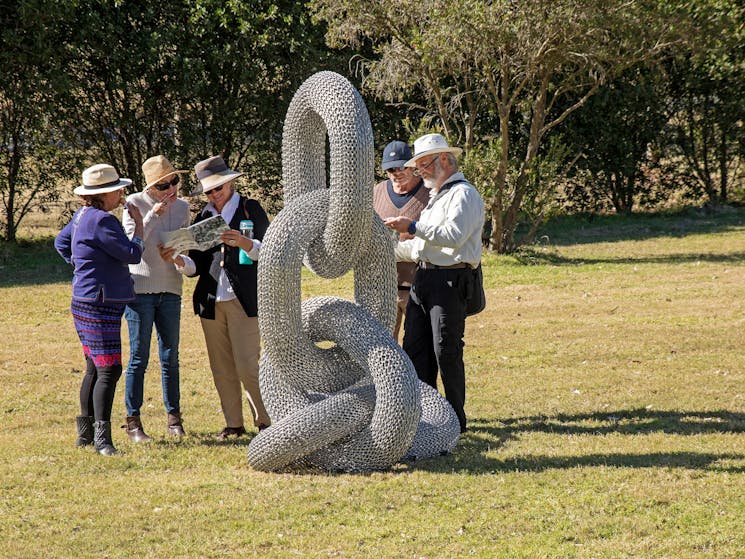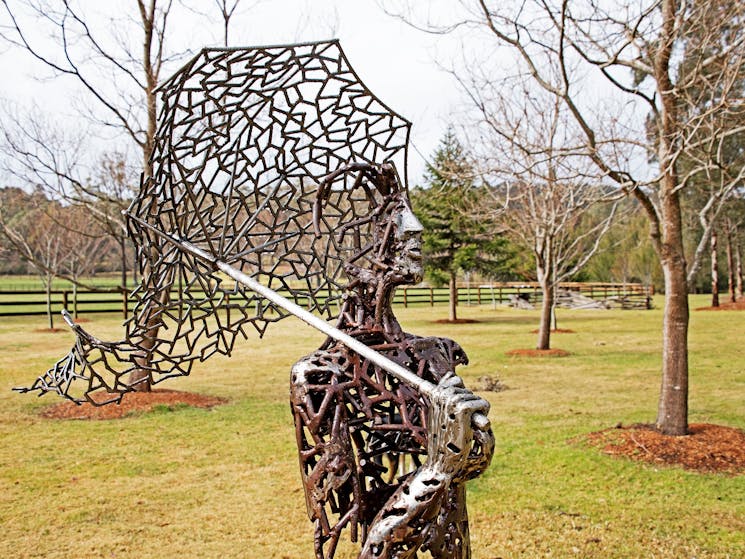 0

1

2
Sculpture for Clyde - Outdoor Exhibition
Event dates to be confirmed: August 2020
Overview
Willinga Park will once again proudly host the outdoor section of Sculpture for Clyde. Held in partnership with the Batemans Bay Tourism and Business Chamber, the nine-day event celebrates…
Willinga Park will once again proudly host the outdoor section of Sculpture for Clyde. Held in partnership with the Batemans Bay Tourism and Business Chamber, the nine-day event celebrates imagination in 3D and features famous and local sculptors' creations.
Enjoy wandering through Willinga Park's 10 acres of botanical gardens and marvelling at the 50+ visiting sculptures by international and national artists, displayed alongside the 30+ permanent Willinga Park sculptures.
The festival is open to professional, emerging and novice artists with prize money in excess of AUD70,000.
Food stalls and Willinga Park bus tours will also be available, and dogs on leads are welcome! This is a great day out for all the family to enjoy on the beautiful South Coast of NSW.