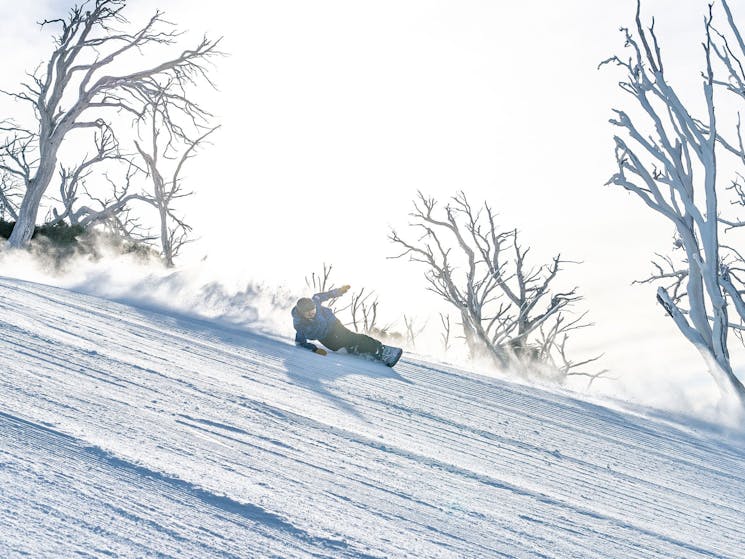 0

1
First Tracks at Perisher
Friday 07 August 2020 to Sunday 20 September 2020 (WEEKLY event)
Overview
First Tracks Mornings are a special Perisher experience, offering a limited number of resort guests the chance to access a selected area in beautiful Blue Cow riding the Ridge Quad chairlift before…
First Tracks Mornings are a special Perisher experience, offering a limited number of resort guests the chance to access a selected area in beautiful Blue Cow riding the Ridge Quad chairlift before anyone else. First Tracks will run every Sunday from mid-July to mid-September, weather and snow conditions permitting.
First Tracks is a one of a kind experience available for intermediate and advanced standard skiers and snowboarders with a valid First Tracks ticket. Unfortunately, the terrain available for First Tracks is not suitable for beginner skiers and snowboarders.
Purchase your First Tracks ticket through Perisher's online shop during winter or from any Perisher Ticket Office on the Saturday afternoon prior to the First Tracks morning you'd like to attend. If you have an Epic Australia Pass, this is a free benefit that you can enjoy. All you need to do is register online for the Sunday that you would like to attend First Tracks, and they'll see you there.