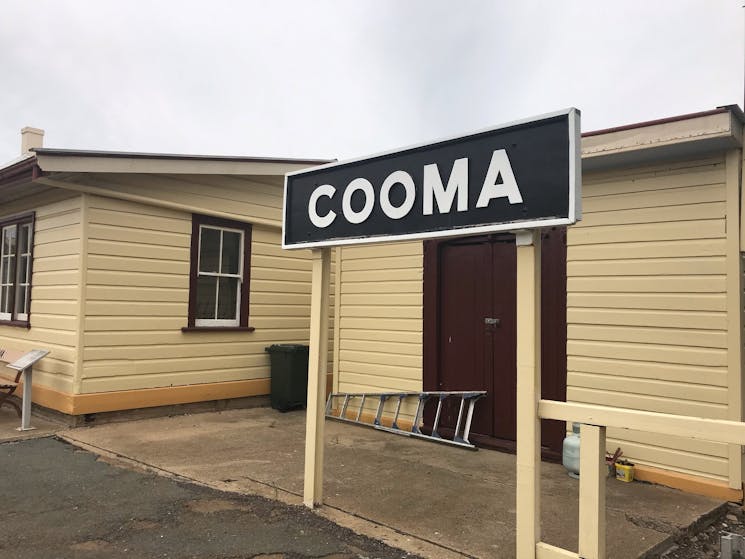 0

1
Cooma CMR Railway Fresh Produce Markets
Sunday 09 May 2021 to Sunday 12 December 2021 (MONTHLY event)
Overview
CMR's Fresh Produce Markets continue in 2021! The inaugural markets in December were a incredible success. The following producers have indicated their intention to attend: -Curiosity Chocolates -…
CMR's Fresh Produce Markets continue in 2021! The inaugural markets in December were a incredible success.
The following producers have indicated their intention to attend:
-Curiosity Chocolates
- Eucumbene Trout Farm
- Ironpot Artisan Alpine Bakery
- Riverbourne Distillery
- Greenhill Farm
- Ingelara Ridge (local produce)
- Snowy River Lavender
- Wynlen House (garlic, heritage pumpkins)
- Kembla Cherry Orchard
- Food Matters Catering (pre-prepared meals, bakery items).
The day promises to be a wonderful event.
The recently restored Station Master's Office and Signal Box are open for viewing, so make sure you head on down for some fresh food and station inspection enjoyment.
Event organisers will be busy over the next few weeks putting as many finishing touches as possible to the station ahead of the Fresh Produce Markets.
Contact via email if you would like to play a role in getting Cooma Station ready both for the markets and as an operating museum, and fresh produce providers can email to obtain a stall position at the markets.