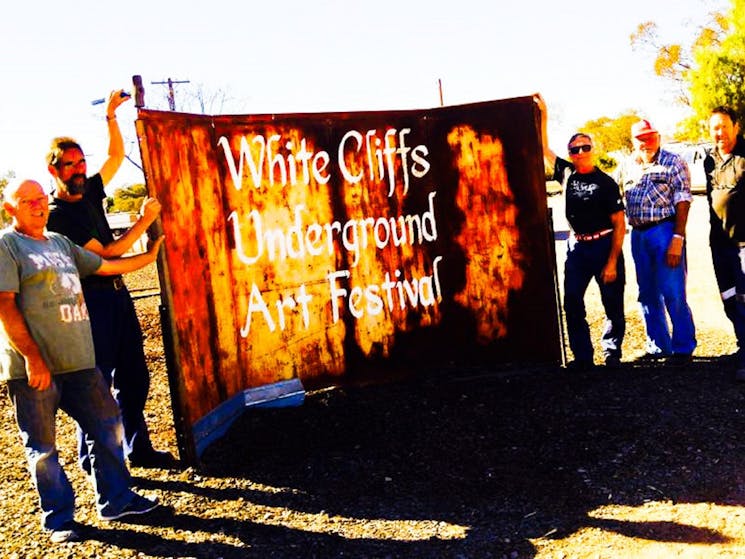 White Cliffs Underground Art Festival
Friday 13 August 2021 to Sunday 15 August 2021 (BIENNIAL event)
Overview
The White Cliffs Underground Arts Festival is held every second year in the unique Opal Field of far western NSW. The majority of Residents live underground to escape the searing dry heat of Summer…
The White Cliffs Underground Arts Festival is held every second year in the unique Opal Field of far western NSW. The majority of Residents live underground to escape the searing dry heat of Summer. Many of today's locals have made what were 100 years ago, literally caves dug into the side of the Hills, modern wonderful works of art. It is the uniqueness of the town dwellings, locals and wanderers who inspired the creation of this wonderful Event.
Caters for people with sufficient mobility to climb a few steps but who would benefit from fixtures to aid balance. (This includes people using walking frames and mobility aids)
Caters for people who use a wheelchair.