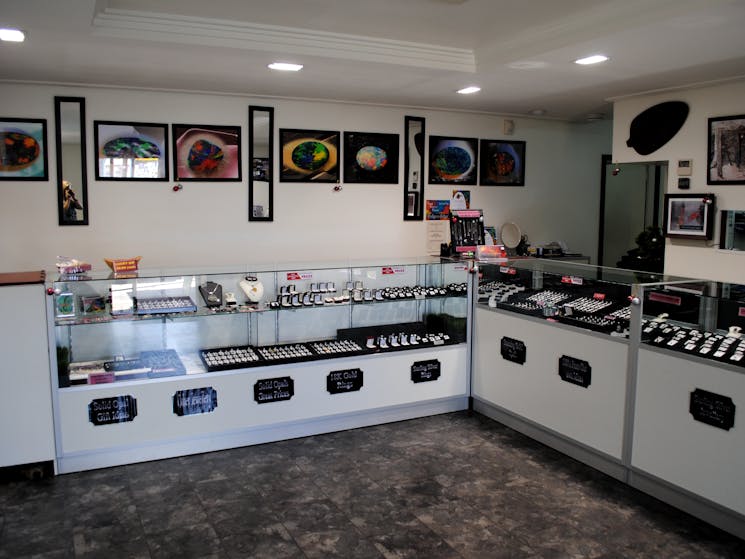 0

1
Opal Bin
Overview
The Opal Bin has an amazing display of Lightning Ridge Opal. From rough opals (shown as they come out of the mine), to polished, hand carved and even set into jewellery. Opalised fossils and more. …
The Opal Bin has an amazing display of Lightning Ridge Opal. From rough opals (shown as they come out of the mine), to polished, hand carved and even set into jewellery. Opalised fossils and more.
The Opal Bin is unique as all the opals here are local and solid natural pieces. The owner/manager Justine, is also the opal cutter, opal carver and jewellery designer. See International award winning pieces and view the best opal display in Lightning Ridge. See how they are cut and polished. Feel the passion for opals.
Caters for people with sufficient mobility to climb a few steps but who would benefit from fixtures to aid balance. (This includes people using walking frames and mobility aids)
Caters for people who use a wheelchair.