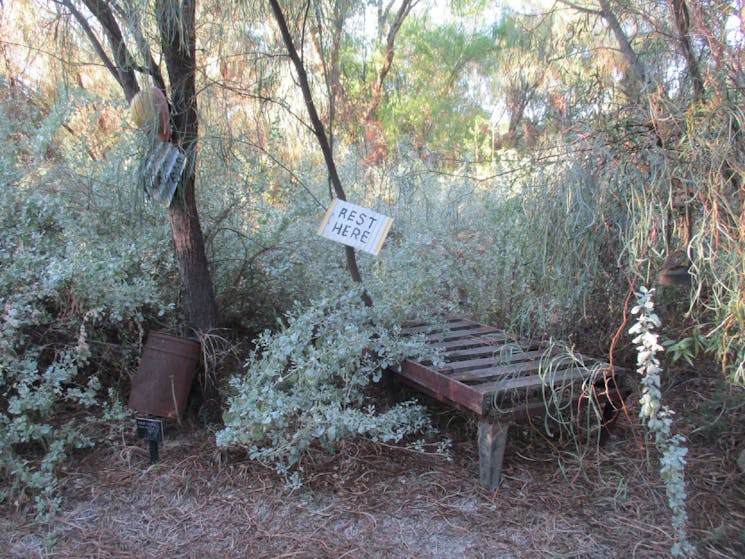 Old Chum's Walking Track on Lunatic Hill, Three-Mile Opal Field
Overview
This dry-weather walking track takes approximately 45 minutes and winds its way down the Hill through rehabilitated ground, across Cracky Gully and over through opal mining country. It covers an…
This dry-weather walking track takes approximately 45 minutes and winds its way down the Hill through rehabilitated ground, across Cracky Gully and over through opal mining country.
It covers an area once walked by Old Chum as featured in Lightning Ridge, a true account of the author Ion L Idriess' life on the diggings in the early 1900's.
The loop track brings you through a glade of rehabilitated ground and you return up the Hill by road through the former Nettleton, the second settlement on the opal field 1908-1912.