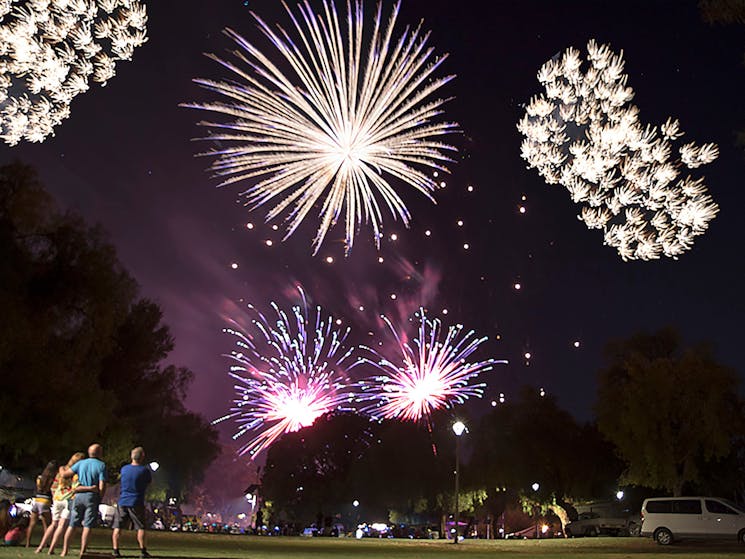 New Years Eve Celebration
Thursday 31 December 2020
Overview
Family friendly event with fireworks, live music, children's entertainment including giant inflatables, laser tag and more. A food court is available provided by local businesses and not-for-profit…
Family friendly event with fireworks, live music, children's entertainment including giant inflatables, laser tag and more.
A food court is available provided by local businesses and not-for-profit organisations.
A massive fireworks display is launched within the park precinct allowing spectators to be up close to the action.
Caters for people who use a wheelchair.
Allows a person's carer free entry into participating venues and events