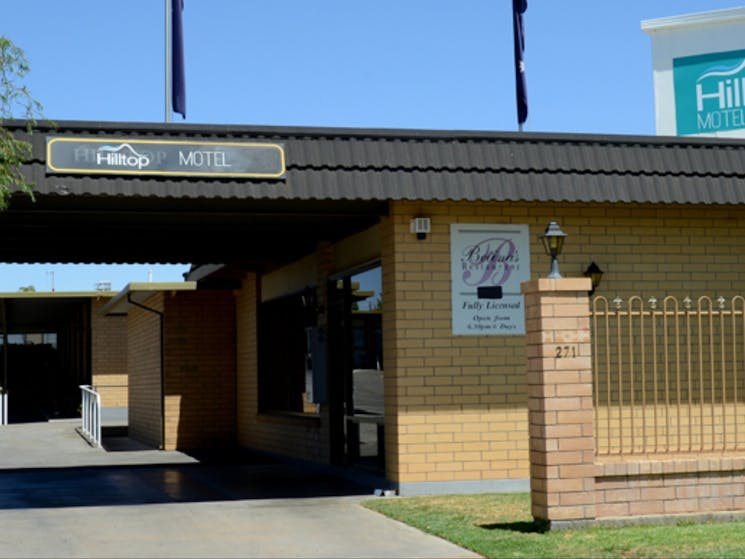 Hilltop Motel
Overview
At the Hilltop Motel their priority is you, the guest. Whether you are staying in one of the 29 guest rooms or dining in the licensed a la carte restaurant, you can be assured of the highest standard…
At the Hilltop Motel their priority is you, the guest. Whether you are staying in one of the 29 guest rooms or dining in the licensed a la carte restaurant, you can be assured of the highest standard of service.
The Hilltop Motel is proud of their attention to detail and the little things they do to make your experience that extra bit special.
The property has extensive gardens and a grassed pool area with guest's barbecue. Positioned on a hilltop only a few minutes from the town centre, close to the main shopping centre, Pro Hart Gallery and the hospital. This makes it a great and convenient location giving you easy access to the many attractions and a quiet place to come home to.