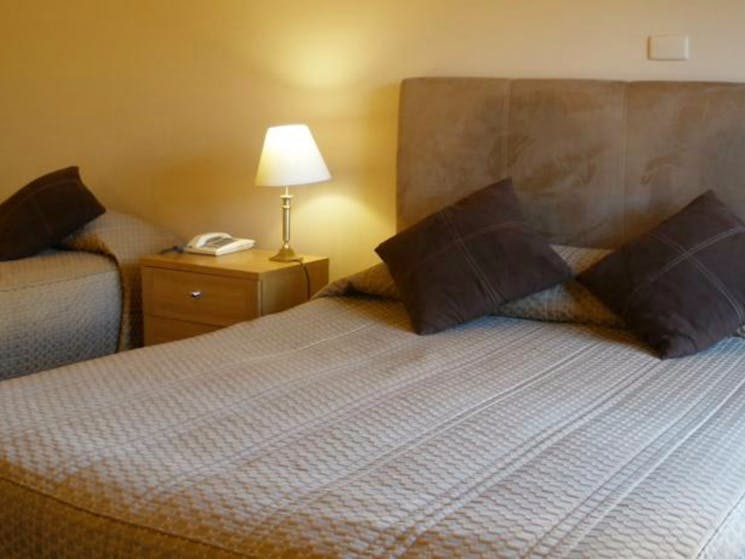 Desert Sand Motor Inn
Overview
The Desert Sand Motor Inn is situated within The Southern Cross Hotel complex, an easy stroll to the town centre. Whether for business or pleasure they provide the quality you expect. Take time…
The Desert Sand Motor Inn is situated within The Southern Cross Hotel complex, an easy stroll to the town centre. Whether for business or pleasure they provide the quality you expect.
Take time to see the wonderful tourist spots Broken Hill has to offer. Relax in their luxury suites, unwind near the pool, book a massage and let the world pass you by.
Dunes Restaurant awaits you with a sumptuous selection of fine dining. After dinner, indulge your senses with a visit to the Cocktail Lounge or simply enjoy a cold beer over the bar.
Their mission is to ensure you have a stay to be remembered so you will want to come back again and again. They hope to see you soon.