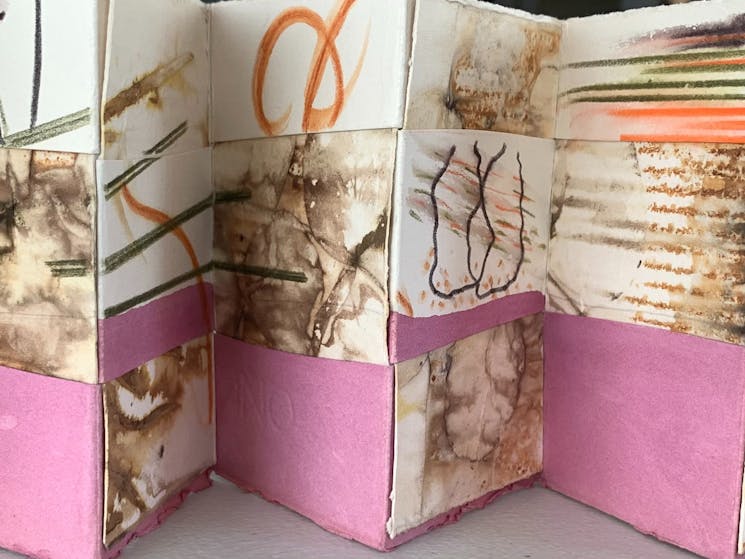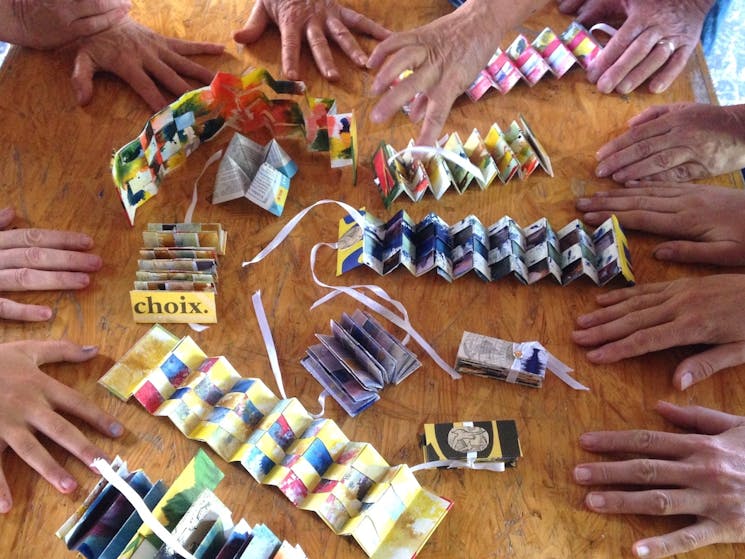 0

1
Woven Desert Books art workshop
Sunday 15 August 2021
Overview
Weave your own story into a beautiful artist's book by combining special papers and your own designs. Artists Heather Matthew and Samantha Tannous will provide a range of papers and decorative…
Weave your own story into a beautiful artist's book by combining special papers and your own designs.
Artists Heather Matthew and Samantha Tannous will provide a range of papers and decorative techniques for you to choose from.
You might find inspiration in the landscape, by interlacing elements of earth and sea.
Or why not look to the senses, and try combining texture, colour and shape.
You will make hard covers for your book, and the cover designs could include a closure, a found object element, or a wax impression.
These beautiful books make an impact displayed standing or fanned on a shelf to reveal their pages.