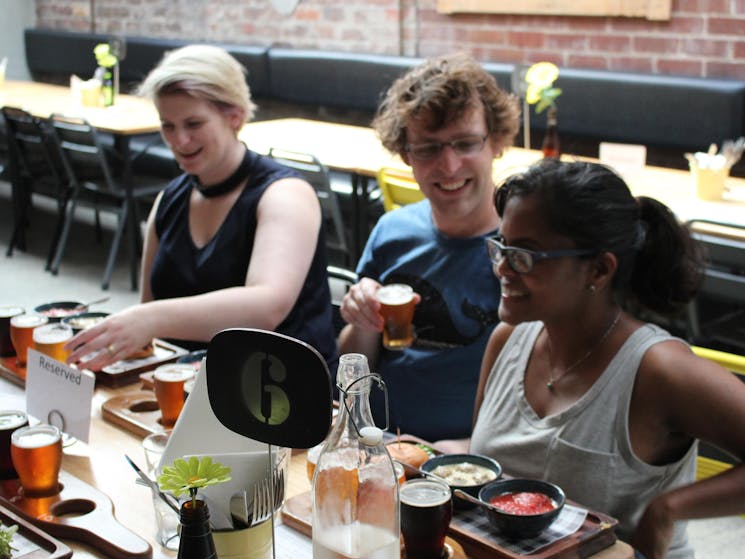 Newcastle Craft Beer and Food Tour
Saturday 02 October 2021 to Saturday 23 October 2021
Overview
If you're looking for exciting Newcastle activities, and you're a fan of craft beer and delicious local produce, our beer tasting and food tour will tick all the boxes. We think that beer is one of…
If you're looking for exciting Newcastle activities, and you're a fan of craft beer and delicious local produce, our beer tasting and food tour will tick all the boxes. We think that beer is one of the finest things in life, and the only thing that's better is when it's matched with mouthwatering food!
We'll pack a huge amount of beer discovery into the three-hour brewery tour, where you'll visit four venues in Newcastle and Newcastle East. You'll have the opportunity to get involved with beer tasting at every location, with delicious food matched with the local craft beers at three out of the four stops. We can even accommodate fans of wine and cider, and anyone who prefers soft drinks - just let us know in advance.
Where you will go on the tour:
- Lucky Hotel
- Foghorn Brewhouse
- Wil & Sons
- The Grain Store Newcastle
Our beer tasting and food matches will delight everyone, from the casual beer sipper to the well-travelled foodie.