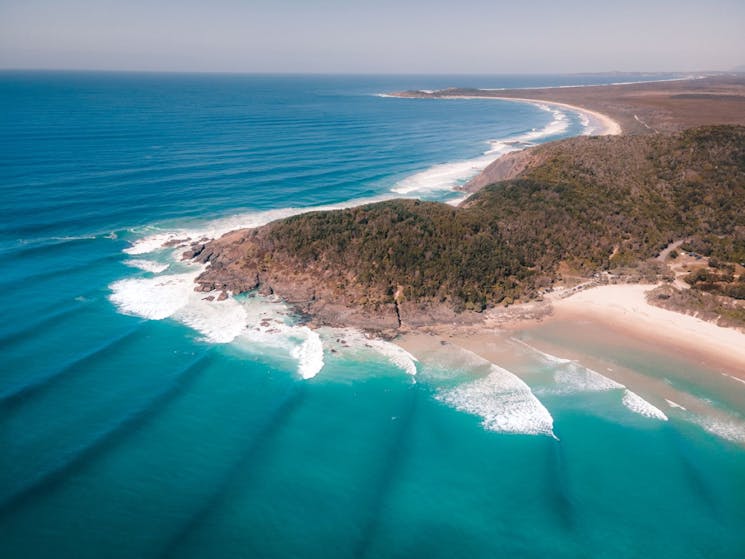 Big Hill Rainforest Walking Track
Distance: 1.4km loop
Difficulty: Medium
Big Hill i s11km south of Crescent Head, at the entrance point to Limeburners National Park. A beautiful walk starts right here at the car parking and picnic area.
To warm up before tackling the steep ascent on the seaward side of Big Hill it is recommended to first take a pleasant stroll along the creek where you can see plenty of bird life. Return to the car parking area to begin the rainforest loop.
Here is the National Parks' description of the rainforest walk:
"Starting at the picnic area by the beach, this short loop trail winds around the top of the headland, providing sweeping views of pristine coastline and rocky shores below.
Find a spot on the headland to sit and take in the untouched beauty around you. In winter and spring, it also makes for a great vantage point for whale watching.
The walk meanders through low health vegetation and pandanus palms before taking you into rare coastal rainforest. The strangler figs, coastal blackbutt and large variety of rainforest species create a striking backdrop for the abundance of wildlife and birds you'll find in the rainforest. At sunset, you might even see microbats flying through the canopy."
Credit: Macleay Walking Trails by Christa Schwoebel and John Cruickshanks