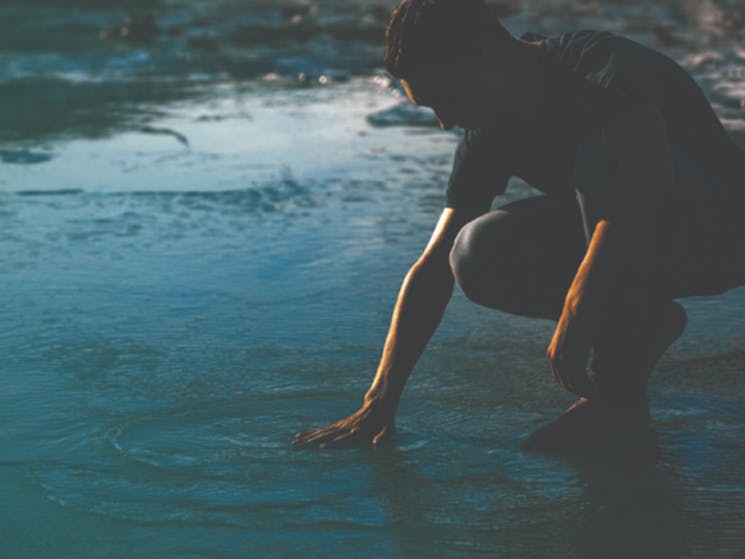 Flow
Thursday 26 November 2020 to Saturday 28 November 2020
Overview
Flow is a yarn about this country, Bundjalung country. It's an urban tale of finding identity in music and hip hop. It's a personal story of family pride, friendship and defining moments. It's an…
Flow is a yarn about this country, Bundjalung country. It's an urban tale of finding identity in music and hip hop. It's a personal story of family pride, friendship and defining moments. It's an ancient story about the water that flows through this country.
Mitch King is a Yaegl Bundjalung man – he is a teacher, a hip hop artist, a dancer and community man. In Flow he explores the connection to water and the relationship people have have to the rivers of this place throughout history, from the ancestors to the present. Join Mitch as he takes you deeper into country to discover childhood stories and the power of music, family and connection.
This is a work for everyone who wants to know more about where they live.
Duration | 60 minutes (no interval)
Recommended for ages 12+