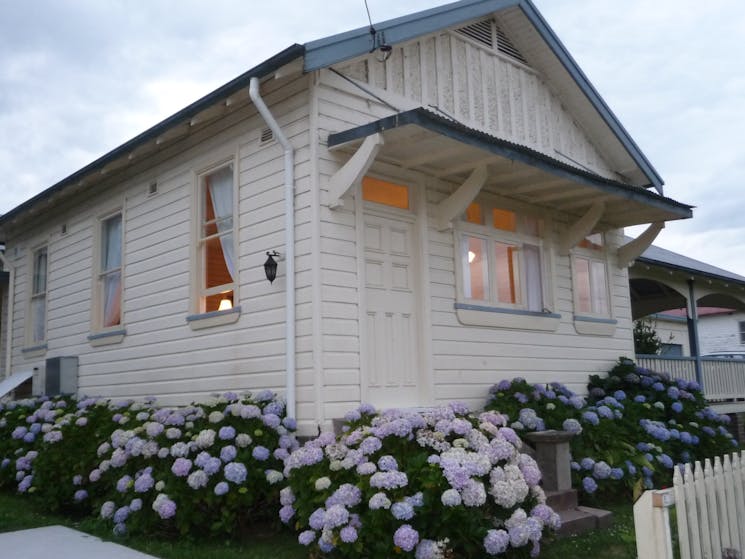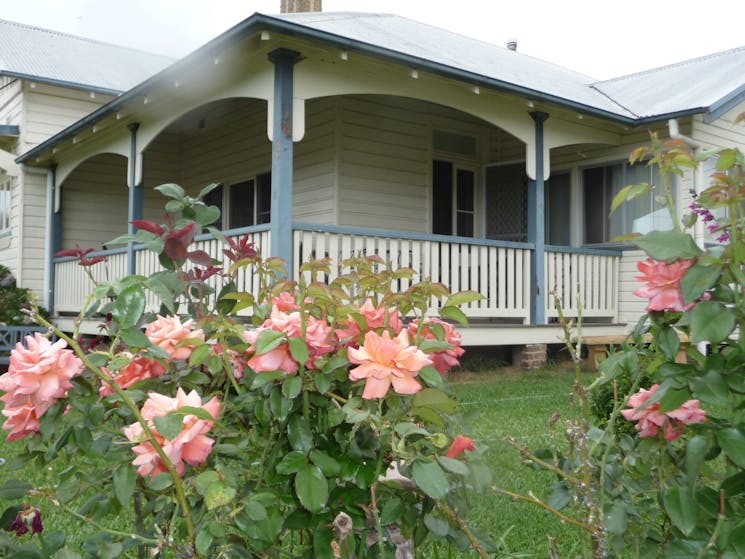 0

1
McGowans Boutique Bed and Breakfast
Overview
McGowans Boutique Bed and Breakfast is to be found in Coopernook, wherein 1910 the Bank of New South Wales opened a branch in what was then a thriving shipbuilding centre on the Lansdowne River. More…
McGowans Boutique Bed and Breakfast is to be found in Coopernook, wherein 1910 the Bank of New South Wales opened a branch in what was then a thriving shipbuilding centre on the Lansdowne River. More than 100 years later, the bank managers house has been reborn as a delightful Bed and Breakfast.
McGowans Boutique B & B offers two spacious and comfortable character-filled rooms, the Bank suite with king bed and the Garden suite with a queen bed. Rooms have free WiFi, and you can enjoy afternoon tea on arrival and a gourmet breakfast (both included in the price) or why not ask your lovely hosts Ken and Sal to create you a delicious gourmet meal?
McGowans Boutique B & B is a short drive from Landsdowne State Forest, Coorabakh National Park, Crowdy Bay National Park and Cattai wetlands, and is a 15-minute drive from Harrington's excellent beaches and fishing spots.