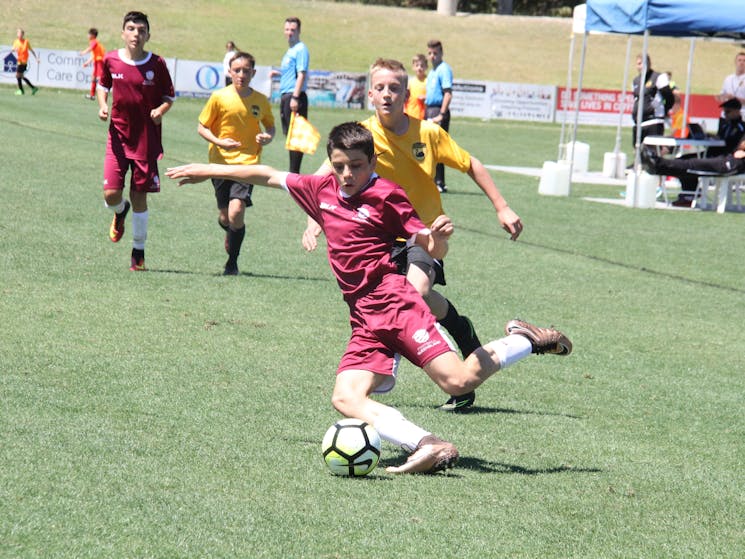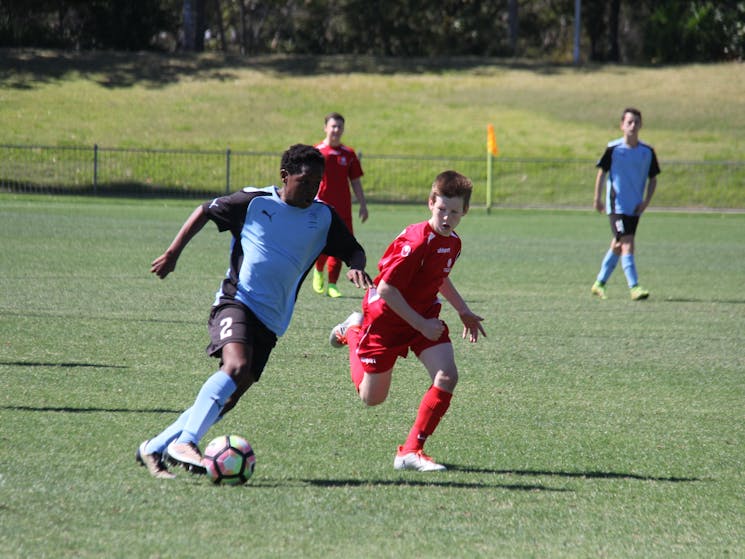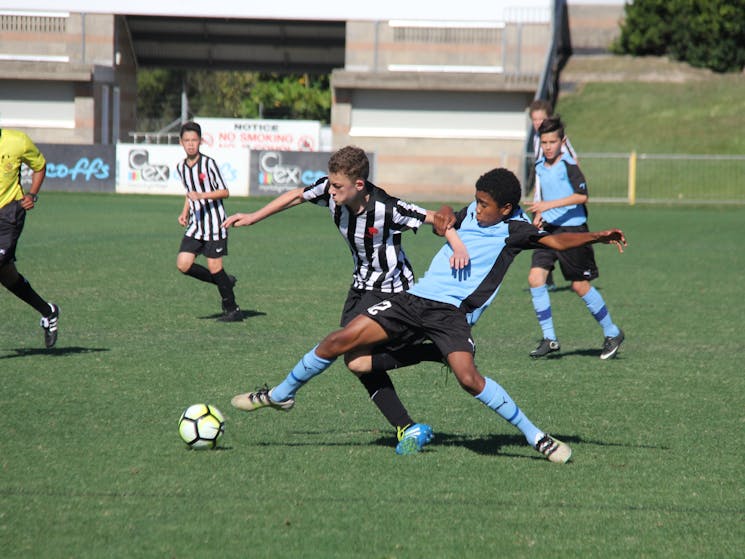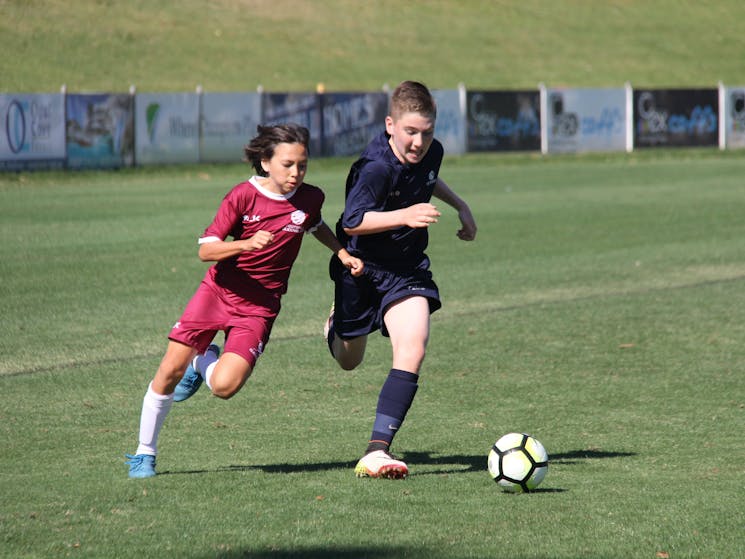 0

1

2

3

4

5
FFA National Youth Championships for Boys
Event dates to be confirmed: September 2020
Overview
The National Youth Championships are Football Federation Australia's (FFA) primary national football competition for the 13 and 14 Years Boys. Hosted by Northern NSW Football, the FFA National Youth…
The National Youth Championships are Football Federation Australia's (FFA) primary national football competition for the 13 and 14 Years Boys.
Hosted by Northern NSW Football, the FFA National Youth Championships for Boys have been held in Coffs Harbour since 2006.
The Championships are an integral part of the FFA National Youth Development program and identification process providing a showcase for the best 13 and 14 year old boys from all States.
The Championships have in the past and will continue to produce the next generation of players to represent Australian men's football and offer an outstanding quality of competition.
Caters for people with sufficient mobility to climb a few steps but who would benefit from fixtures to aid balance. (This includes people using walking frames and mobility aids)
Caters for people who use a wheelchair.
Caters for people who are deaf or have hearing loss