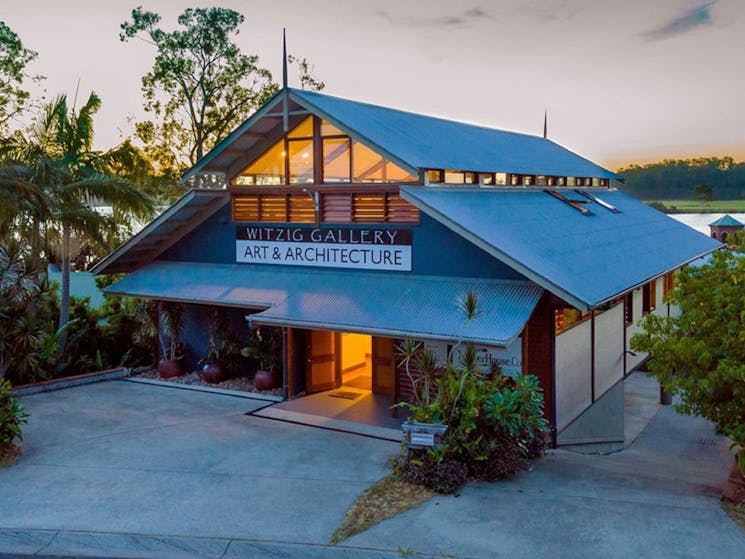 Witzig Gallery
Overview
Witzig Gallery is situated on the Clarence River in Maclean and showcases North Coast architecture, incorporating a unique and inspiring gallery. The Gallery specialises in Papua New Guinea…
Witzig Gallery is situated on the Clarence River in Maclean and showcases North Coast architecture, incorporating a unique and inspiring gallery.
The Gallery specialises in Papua New Guinea contemporary art. These unique paintings, both traditional and imaginary show the way in which Papua Niuginian artists respond to their contemporary world.
Witzig Gallery, building on its long association with surf film-making and photography, also brings together major works from three of the most acclaimed surfing photographers in the world today with the Three Masters of Surf Photography exhibiting the outstanding work of Peter 'Joli' Wilson, Russell Ord and John Witzig.
Witzig Gallery is enormously proud to elevate the work of these gifted photographers to an important place in the Australian art world, and offers visitors the opportunity to experience something truly special.