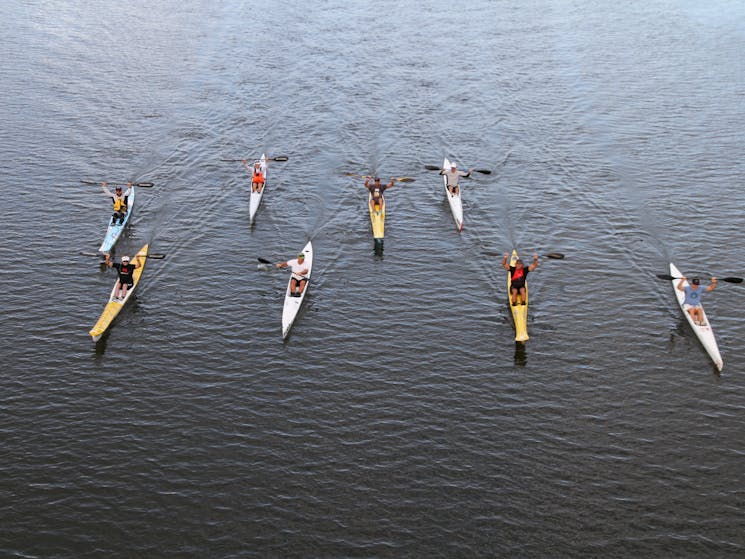 0

1
The Clarence 100
Friday 08 October 2021 to Sunday 10 October 2021
Overview
The Clarence 100 is a three day paddle down the mighty Clarence River. The paddle is divided into three stages consisting of different distances. First day Copmanhurst to Grafton (40 kilometres)…
The Clarence 100 is a three day paddle down the mighty Clarence River.
The paddle is divided into three stages consisting of different distances. First day Copmanhurst to Grafton (40 kilometres) Second day Grafton to Maclean (40 kilometres) Third day Maclean to Yamba (20 kilometres). The paddle is a total of one hundred kilometres of magnificent river scenery.
The event caters for competitive and social paddlers.
The paddle is for the competent kayaker who are fit and ready to take on the challenge.
At the completion of each day (lunch time) participants will then continue on to enjoy the land based hospitality provided through local eateries and hotels, providing well needed recovery for preparation to the following day. The Clarence 100 supports many local organisations and businesses during its three days of activity.
Please be aware this is a tough physical challenge and paddlers must be capable of performing medium to fast throughout to ensure they do not exceed cut off times. Never underestimate the Clarence 100