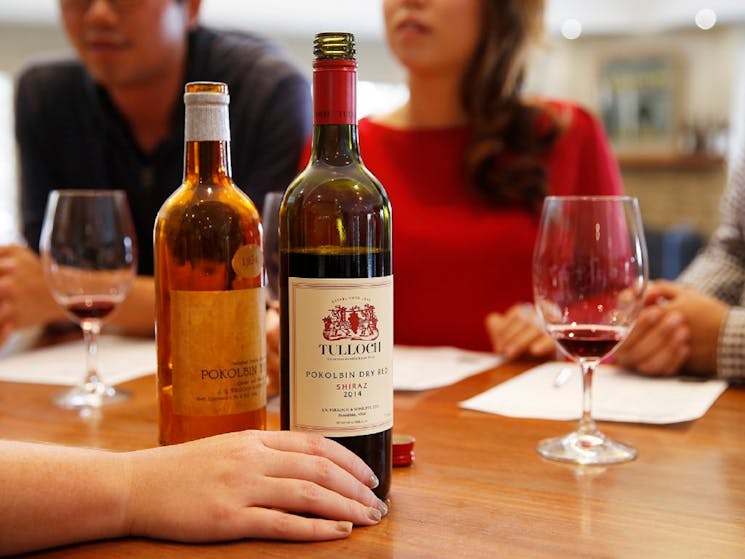 Tulloch Wines X Wine Selectors Hunter Valley Wine Quiz Night
Friday 18 June 2021
Overview
Think you know a few things about Hunter Valley wine?! Even if you don't you will after this fun and interactive quiz night! Get your best wine brains trust team together and for this first edition…
Think you know a few things about Hunter Valley wine?! Even if you don't you will after this fun and interactive quiz night! Get your best wine brains trust team together and for this first edition of the Tulloch Wines X Wine Selectors Hunter Valley Wine Quiz night.
Hosted by our own General Manager of Tulloch Wines, Brad Russ, along with Wine Selectors tasting panel co-chair and Wine Show Judge, Adam Walls. Brad and Adam will lead you through 3 rounds of Hunter Valley wine-themed quiz questions as well as 2 mystery wine tastings and spot quizzes. There will be prizes for the winning team of each round and mystery tasting as well as individual prizes for the spot quizzes and an overall prize for the 'Best Hunter Wine Brains Trust'. Prizes will include Tulloch Wines as well as other local Hunter products and wines. Teams can be made up of 2-6 people.
The quiz will take place downstairs in the Tulloch Wines members lounge and will include grazing platters of local cheese, charcuterie and other finger foods and of course a selection of Tulloch Wines. Places are limited so start putting your best team and team name together e.g. 'The Winers'!