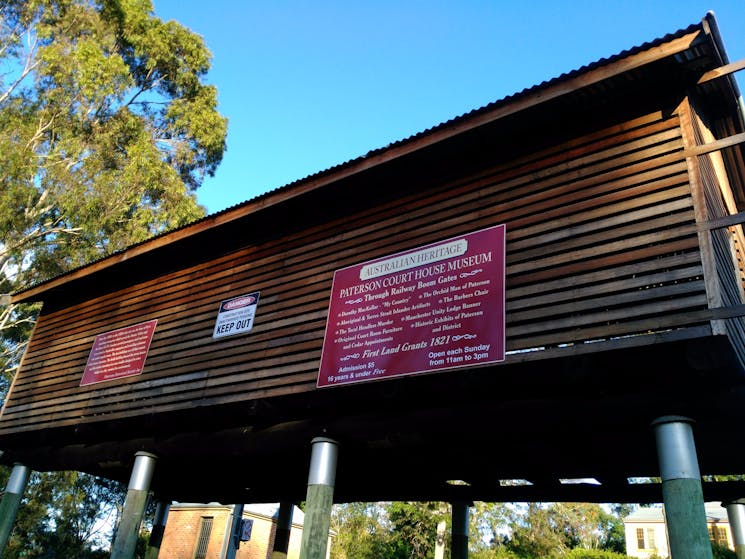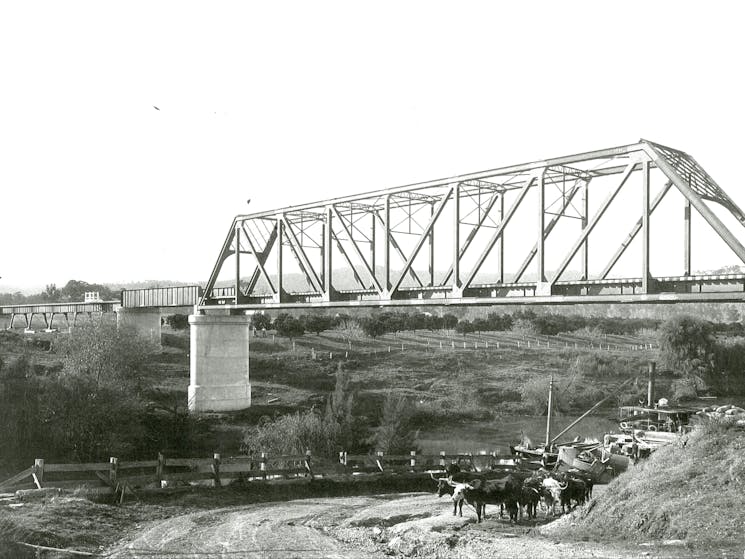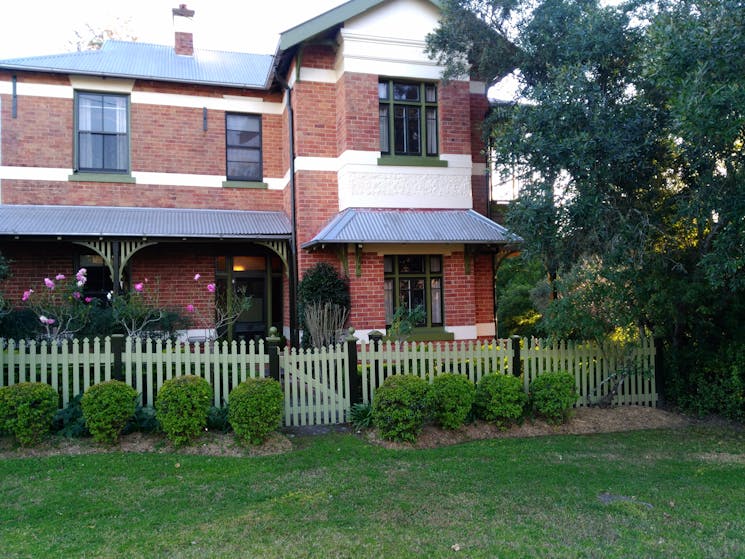 0

1

2
Paterson self guided walk
Overview
Nestled on the banks of the Paterson River, the historic village of Paterson invites you to step back in time via the self-guided Paterson Town Walk. A self-guided walk around the historic town of…
Nestled on the banks of the Paterson River, the historic village of Paterson invites you to step back in time via the self-guided Paterson Town Walk. A self-guided walk around the historic town of Paterson, providing information about its heritage buildings and features
The area was originally blanketed in a cedar forest – the ancestral lands of the Wonnarua, Gringai and the Worimi people for thousands of years.
As early as 1811 a few small farms were established at Paterson Plains with the first white settlement at Old Banks on the river near Tocal, where convict gangs cut and floated cedar logs down the river.
First land grants were in 1821 and in 1833 the town of Paterson was surveyed. European influence quickly spread and Paterson became one of the earliest settled areas on the Australian mainland. A further subdivision in 1840 formed and in 1885 Paterson was proclaimed a town.
Paterson continued to prosper as a centre of law and river trade until the coming of the railway in 1911. This event made a dramatic change and Paterson settled into its tranquillity of today.