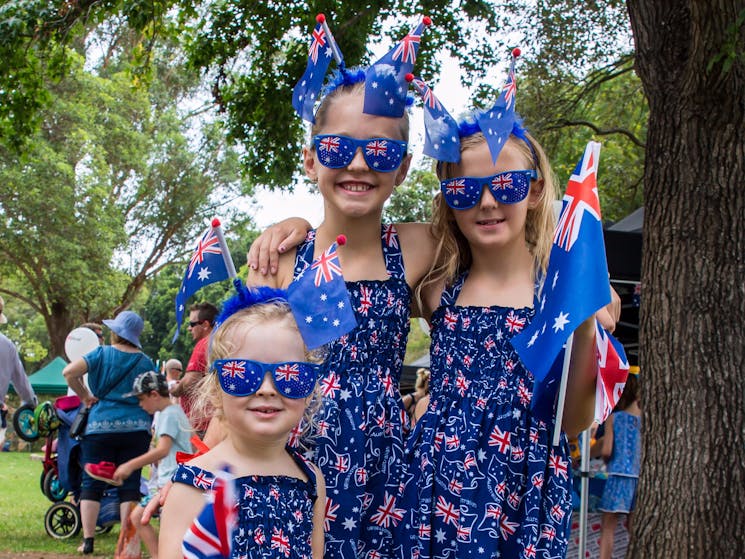 The Mutual presents Australia Day
Tuesday 26 January 2021
Overview
This Australia Day there is plenty on offer in the city for the community to enjoy. Tiger Moth Flyovers Residents should keep their eyes peeled to the sky to see vintage Tiger Moths flying across…
This Australia Day there is plenty on offer in the city for the community to enjoy.
Tiger Moth Flyovers
Residents should keep their eyes peeled to the sky to see vintage Tiger Moths flying across Maitland from 10.00 am.
Free Pool Entry
Free pool entry from 10.00 am – 4.00 pm at both Maitland and East Maitland Aquatic Centres.
Australia Day Official Ceremony
The Australia Day Official Ceremony will include a Citizenship Ceremony for 28 new citizens and the presentation of the Young Citizen and Citizen of the Year Awards.
Attendance to the ceremony will be by invitation only, but the proceedings will be live-streamed from 10.00 am on the day for the community to see.
The Big Australia Day Breakfast
The Big Australia Day Breakfast will involve service clubs, community groups and sporting organisations hosting a free barbecue breakfast, which for the first time, will be held simultaneously in multiple locations across the city.
After Dark
Get out into Central Maitland after dark to enjoy the lighting projections.
A comprehensive COVID-19 Safety Plan will be in place for all Council run events and activities.
Caters for people who use a wheelchair.