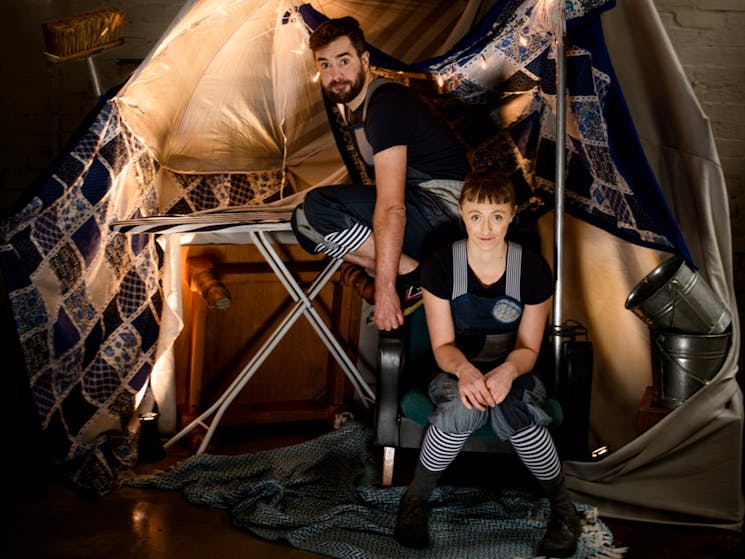 Fort
Tuesday 28 September 2021
Overview
From the multi-award winning circus and physical theatre makers Asking For Trouble comes this exciting new show just for young people and their families. Their two heroes arrive in a strange world,…
From the multi-award winning circus and physical theatre makers Asking For Trouble comes this exciting new show just for young people and their families.
Their two heroes arrive in a strange world, hunting for whispers of adventure and possibility when they discover a pile of seemingly ordinary objects. In a series of vignettes a couch, table, cushions, sheets and broomsticks transform into rockets, trampolines,cliffs and tents places to imagine and explore. Images appear and disappear.
Fort is full of ridiculous clowning, spectacular acrobatics and poetic visual imagery that celebrates the kind of creative genius that has been known to turn lounge rooms into volcanoes, trees into castles and cardboard boxes into racing cars.If you've ever made a fort from a sofa, or helped your little create their own, this is an inspiring and delightful new theatrical experience the whole family will enjoy.