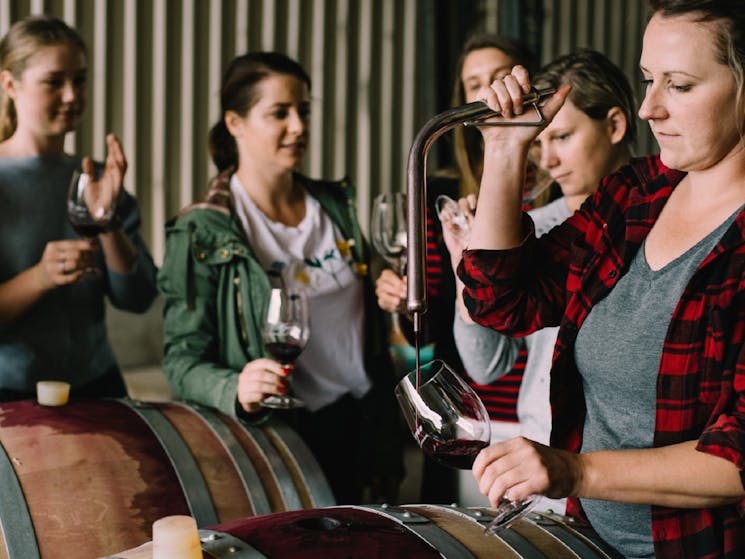 Grape, Garden & Graze Experience
Monday 21 June 2021 to Wednesday 30 June 2021
Overview
Enjoy a refreshing estate grown and made Vermouth Cocktail while strolling through our onsite Kitchen Garden. Meander down the garden path, past the olives and vineyards to the winery for a guided,…
Enjoy a refreshing estate grown and made Vermouth Cocktail while strolling through our onsite Kitchen Garden.
Meander down the garden path, past the olives and vineyards to the winery for a guided, behind the scenes tour. Learn how our single vineyard and sustainably farmed wines are made from vine to glass. Enjoy a sneak preview tasting of yet to be released wines from the tank and barrel.
Graze on a selection of locally made cheese, cured and aged meats (vegetarian or vegan, on request) and garden condiments while enjoying a structured tasting of our best Limited Release wines.