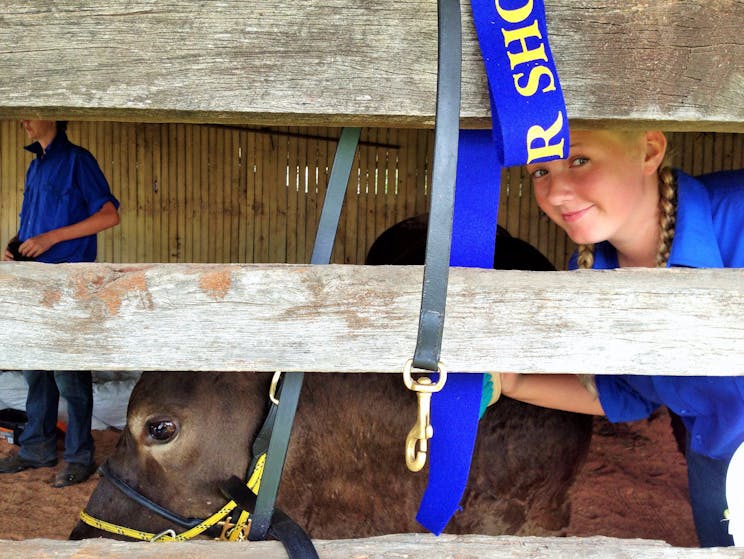 Gloucester AH and P District Show
Friday 29 October 2021 to Saturday 30 October 2021
Overview
2021 Show has been moved to Spring! There's nothing like a country show to see the true Aussie spirit of hard working farmers, food growers and skilled residents of a small country town. So don't…
2021 Show has been moved to Spring!
There's nothing like a country show to see the true Aussie spirit of hard working farmers, food growers and skilled residents of a small country town. So don't miss this annual Gloucester Show extravaganza with all your favourite highlights.
It celebrates Gloucester's agricultural heritage and the importance of maintaining the region as a prosperous farming community. You'll enjoy a true country show experience: period costumes, bucking bull, whip cracking, boot throwing, speed knitting, wood chopping, novelty dog show, and demolition derby; see the best of the best get judged: fine arts, fruit, vegetables, birds and animals - small and large; there's live music, bustling sideshows, fireworks, rides, junk food, and everyone should eat too much fairy floss at least once in their life. And don't miss the show highlight of the Grand Parade with wondrous beasts from around the district!