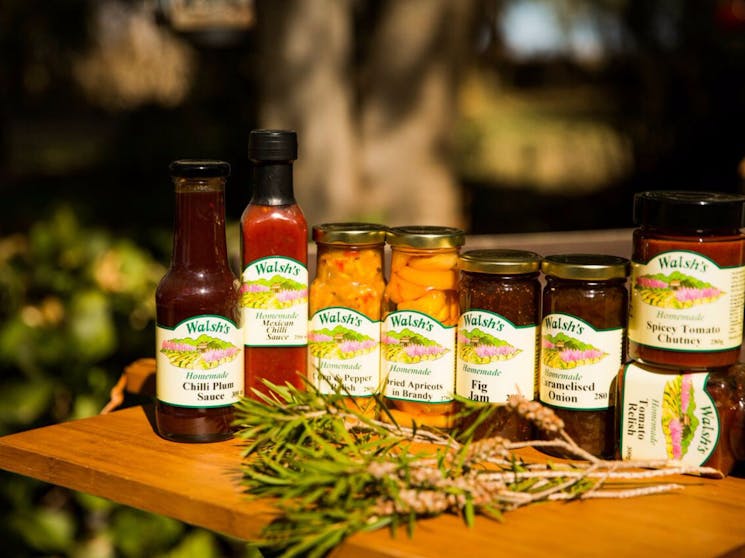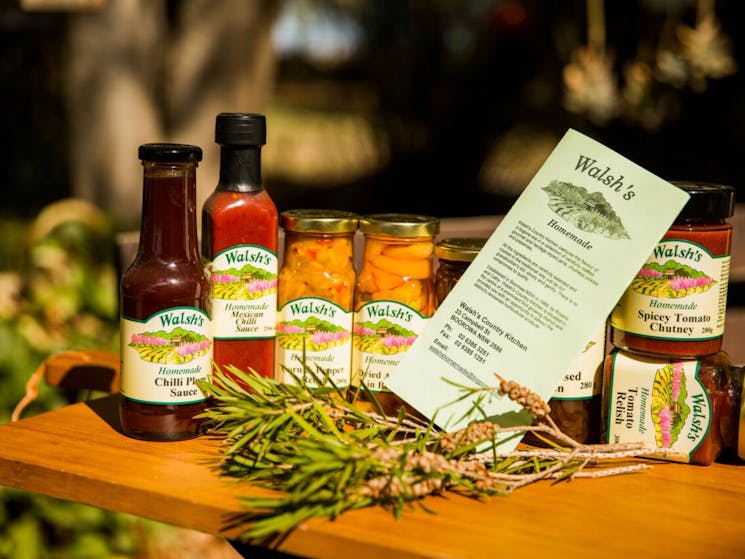 0

1
Walsh's Country Kitchen
Overview
Walsh's Country Kitchen captures the flavour of a bygone era in a collection of carefully crafted gourmet and heritage styled jams, chutneys pickles and preserves. All the ingredients are carefully…
Walsh's Country Kitchen captures the flavour of a bygone era in a collection of carefully crafted gourmet and heritage styled jams, chutneys pickles and preserves.
All the ingredients are carefully selected and cooked in the traditional way just as your grandmothers did, slowly and gently. There is no compromise to quality.
Established in Boorowa NSW in 1989, by Roland and Cathy, Walsh's Country Kitchen is situated in the centre of a prominent fruit growing district and provides you with an opportunity to savour the district's renowned horticultural produce.