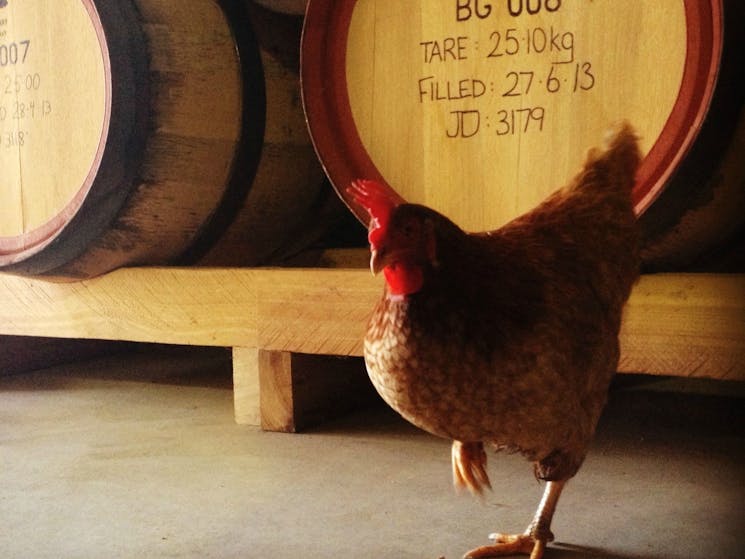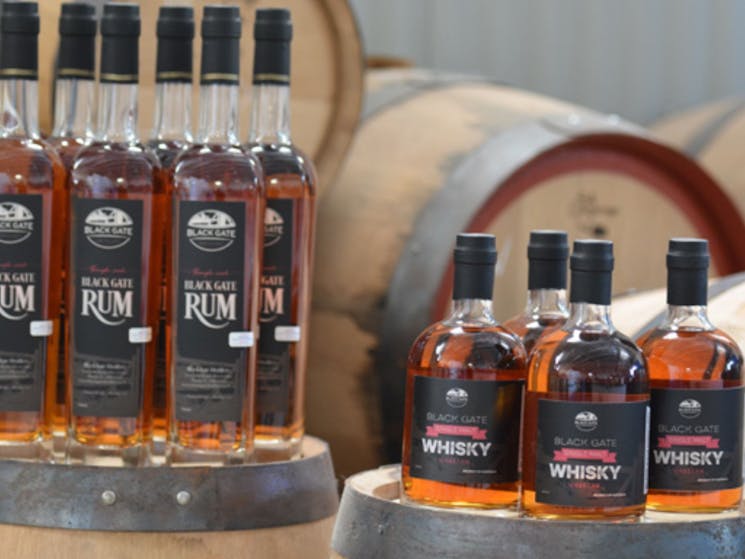 0

1

2
Black Gate Distillery
Overview
Due to COVID 19 please contact direct for conditions on entry Black Gate Distillery was opened by Brian and Genise Hollingworth in Mendooran in January 2012. Genise and Brian have travelled…
Due to COVID 19 please contact direct for conditions on entry
Black Gate Distillery was opened by Brian and Genise Hollingworth in Mendooran in January 2012. Genise and Brian have travelled throughout NSW, Tasmania, Scotland and Ireland researching and gaining knowledge in the art of distilling high quality liquors and liqueurs.
Black Gate Rum and Black Gate Single Malt Whisky are now maturing in ex sherry casks. As rum and whisky must be aged in oak barrels for a minimum of two years, they have produced a range of delicately flavoured vodkas and liqueurs, concentrating on quandong and citrus fruits that can be enjoyed immediately.
They are currently fermenting local honey and corn to make a bourbon style honey whisky, along with a straight honey whisky.
The distillery offers a unique experience with tasting of the range of flavoured vodkas and liqueurs available by appointment. Due to COVID 19 please contact direct for