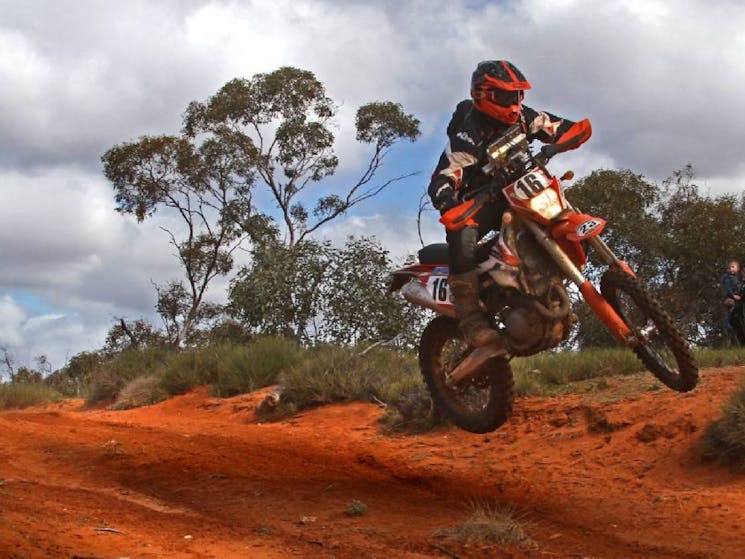 Sunraysia Safari Rally
Event dates to be confirmed: September 2020
Overview
The Sunraysia Safari Rally is the largest Cross Country Rally in Australia, and the 2019 event will be run in the Wentworth region in September. Based at the Wentworth Showgrounds, competitors will…
The Sunraysia Safari Rally is the largest Cross Country Rally in Australia, and the 2019 event will be run in the Wentworth region in September.
Based at the Wentworth Showgrounds, competitors will traverse a variety of terrain across private properties, with an anticipated distance of over 1200 competitive kilometres over the four days. Similar in style to the Dakar Rally, this form of Motorsport is a true test of machine and competitor, and is open to Motorbikes, Quads, Rally cars and Off Road type vehicles.
The Show and Shine display will be on the Tuesday night, already receiving wide interest and the prospect of a spectacular point on the final stage of the event on the Saturday is also being well received.