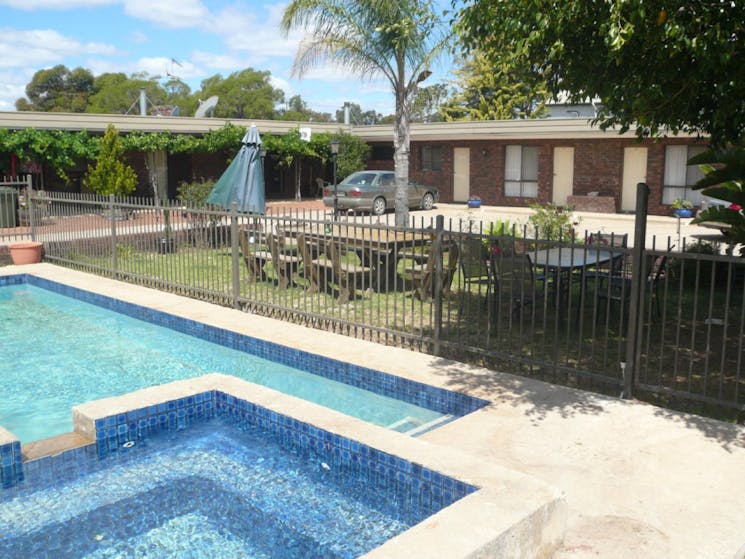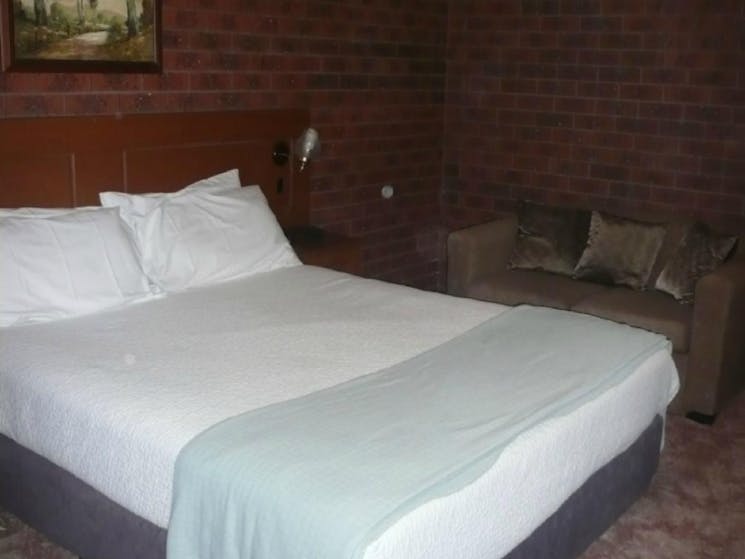 0

1
Sportsman Inn Motel
Overview
Sportsman Inn Motel is situated in a quiet location away from highway traffic noise, in a modern residential area of Wentworth. Choose from the easy access ground floor units, one of which is a…
Sportsman Inn Motel is situated in a quiet location away from highway traffic noise, in a modern residential area of Wentworth.
Choose from the easy access ground floor units, one of which is a self-contained two bedroom suite with full cooking facilities.
The Sportsman Inn Motel prides themselves on the generous size of the rooms and the tranquillity of their location.
Short walking distance from Wentworth Sporting Complex, Old Wentworth Gaol and the Wentworth Pioneer Museum.