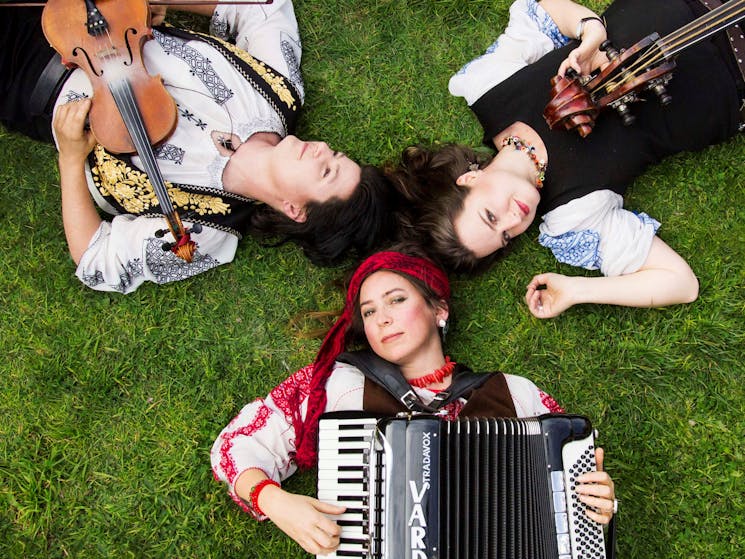 Music in the Gardens - Vardos
Sunday 18 April 2021
Overview
Vardos is an all-female band known for their electrifying live performances. Led by violinist Alana Hunt, the 'live wire in chief', and learning their craft from folk and Roma musicians in Eastern…
Vardos is an all-female band known for their electrifying live performances.
Led by violinist Alana Hunt, the 'live wire in chief', and learning their craft from folk and Roma musicians in Eastern Europe, Vardos combines accordion, double bass and violin in performances of stirring compositions that draw on gypsy form and melodies.
Pack a picnic or enjoy the food and drink available on site.
Feel free to BYO alcohol, but please take note that this is a smoke-free event.
Music in the Gardens is a series of free outdoor concerts at Albury Botanic Gardens during Autumn and Spring presented by AlburyCity and Johnsons MME with support from the Murray Conservatorium.