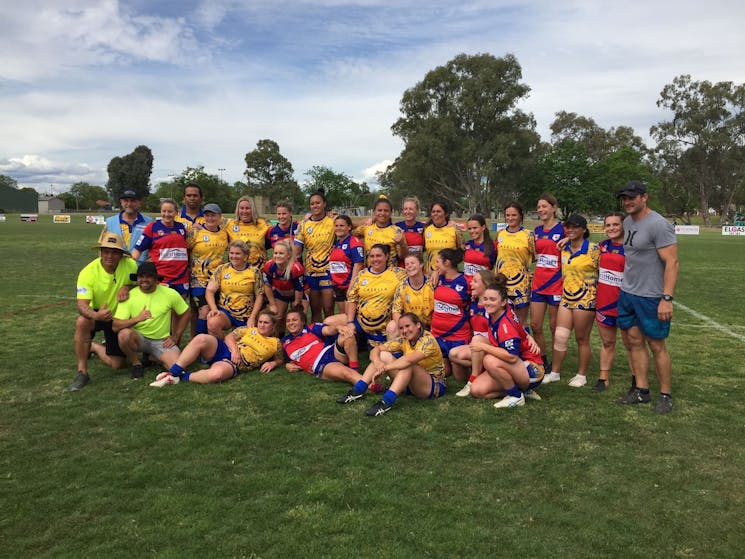 Albury Women's Rugby League Nines Carnival
Saturday 10 October 2020 to Sunday 11 October 2020
Overview
This great Carnival is open to any female interested in playing Rugby League in a Nines format. The Carnival is held on the second weekend in October. In 2020 there will be four divisions; Open…
This great Carnival is open to any female interested in playing Rugby League in a Nines format. The Carnival is held on the second weekend in October.
In 2020 there will be four divisions; Open Womens (17 years and older), 16 and under division, 14 and under division and a 12 and under division. The Carnival is held over two days, Saturday and Sunday, in Albury. Each team is guaranteed four games during the two day carnival to maximise participation.
Prize money for the Open Women's division only. The other divisions will receive vouchers to be utilised by their clubs.
This will be the fourth year of the Carnival and two great days of competition is on offer for both competitors and spectators