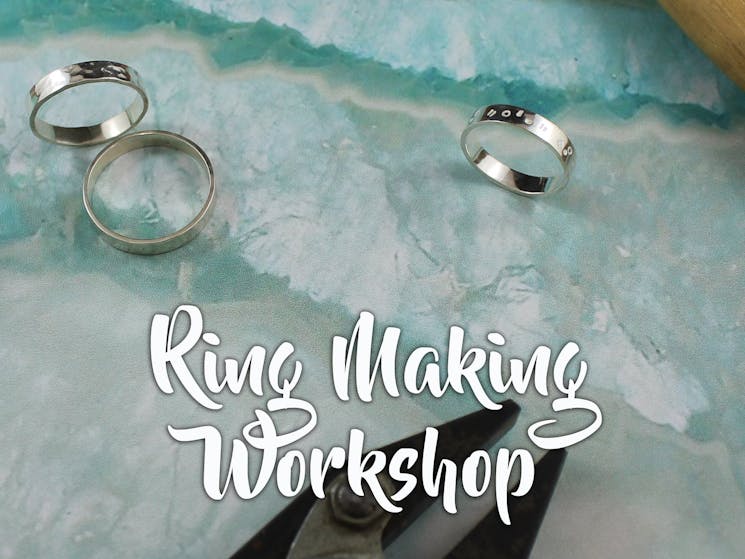 Ring Band Making Workshop
Saturday 04 September 2021 to Saturday 02 October 2021
Overview
Join this relaxed and hands-on workshop in the beautiful Southern Highlands, just south of Sydney and ignite your passion for jewellery making! Over a three-hour class, you will learn how to solder,…
Join this relaxed and hands-on workshop in the beautiful Southern Highlands, just south of Sydney and ignite your passion for jewellery making!
Over a three-hour class, you will learn how to solder, saw pierce, hammer and polish. With a range of textures to choose from, you are able to make your ring personal and unique. As a result, you will take home a completed handcrafted one of a kind silver textured ring!
This is the perfect time of year to create that special gift for someone you love or buy them a ticket as a unique experience to share together.
Whether you are a beginner or have any prior experience, you will come out of this class feeling creative and accomplished in the basic skills of jewellery making.
Class sizes are small so you get lots of one on one teaching, so book early to ensure your spot.