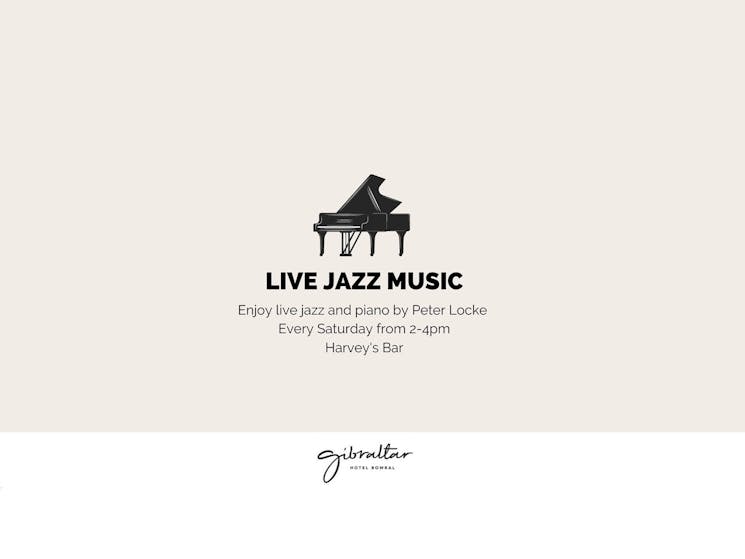 Live Jazz & Piano at Harvey's Bar
Saturday 23 October 2021 to Saturday 18 December 2021 (WEEKLY event)
Overview
Join them every Saturday from 2-5pm for Live Jazz / Piano Music at Harvey's Bar, Gibraltar Hotel Bowral - About the Artist - Peter Locke is one of Australia's most highly respected jazz pianists…
Join them every Saturday from 2-5pm for Live Jazz / Piano Music at Harvey's Bar, Gibraltar Hotel Bowral
- About the Artist -
Peter Locke is one of Australia's most highly respected jazz pianists.
Based out of Sydney and the NSW South Coast, Peter is in high demand in many musical settings due to the impressive depth of the jazz tradition in his playing.
His recent collaboration with Gregg Arthur "Jazz and Cocktails" (ABC Music) also displays his talent for composing with two tracks co-written with Arthur including "A Peaceful Place".
Come join him at Harvey's Bar, for a wonderful evening, accompanied with great food and wine.
Caters for people who use a wheelchair.
Caters for people who are deaf or have hearing loss
Caters for people who are blind or have vision loss