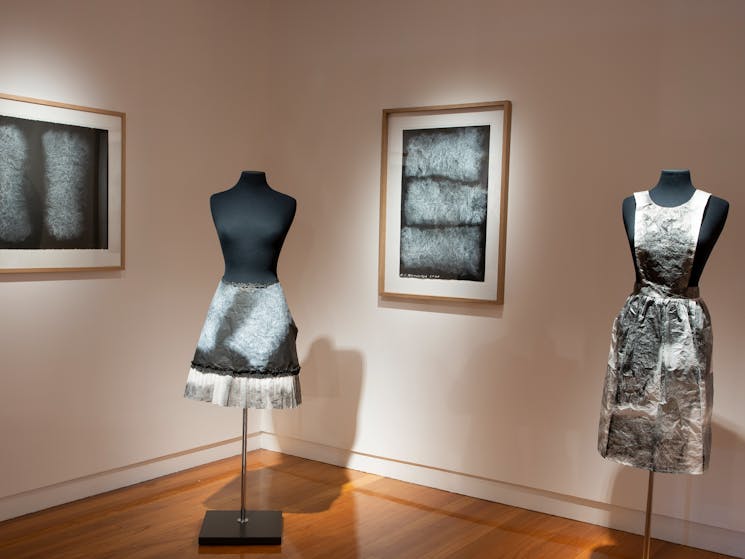 0

1
Kelly Koumalatsos: Gung/ create, make, do, love
Wednesday 20 October 2021 to Sunday 24 October 2021 (DAILY event)
Overview
A new exhibition by Wergaia and Wemba Wemba artist Kelly Koumalatsos. Kelly's practice merges traditional Wemba Wemba and Wergaia possum skin cloak making with printmaking in powerful and visually…
A new exhibition by Wergaia and Wemba Wemba artist Kelly Koumalatsos. Kelly's practice merges traditional Wemba Wemba and Wergaia possum skin cloak making with printmaking in powerful and visually stunning ways.
This exhibition includes a selection of works on paper as well as three-dimensional Victorian-era garments delicately constructed from fur-printed tissue paper; portraits of Kelly's family and ancestors symbolising cultural identity and protection.
Please note: The gallery is closed on Mondays.