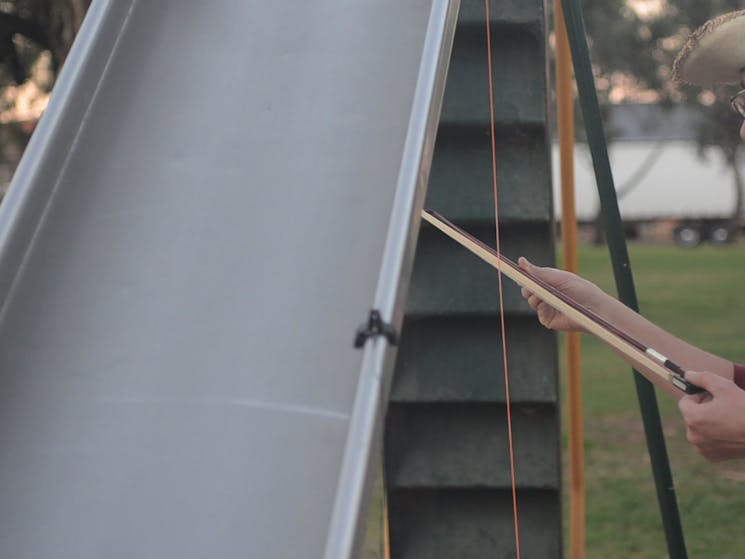 Jason Richardson: Soundscapes
Sunday 27 September 2020 to Sunday 11 October 2020 (DAILY event)
Overview
Jason Richardson's practice continues to reflect a deep connection to the environment. Living and working in a regional context provides an endless source of inspiration as he documents landscapes…
Jason Richardson's practice continues to reflect a deep connection to the environment. Living and working in a regional context provides an endless source of inspiration as he documents landscapes and shared public spaces.
Soundscapes highlights Richardson's extensive knowledge of unconventional recording techniques, and brings together an impressive catalogue of audio-visual 'snapshots' and reimagining's, spanning projects over the last decade.
Please note: The gallery is closed on Mondays.