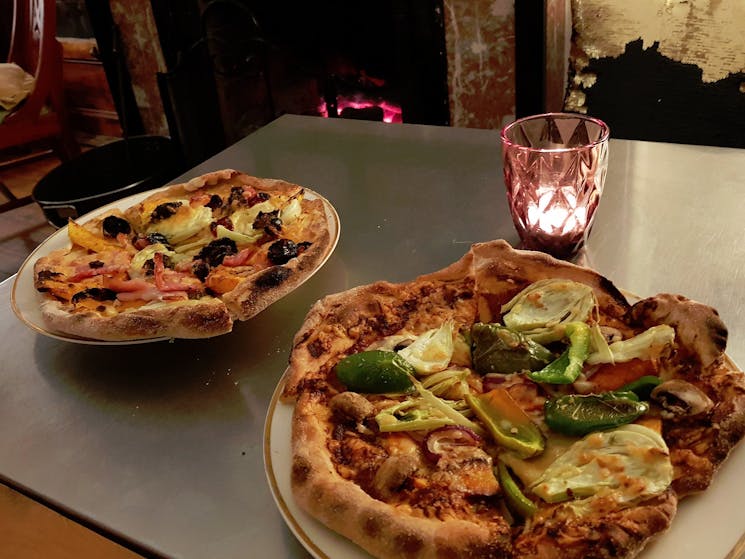 Friday Night Pizzas
Friday 30 July 2021 to Friday 10 September 2021 (WEEKLY event)
Overview
Every Friday night from 5:30pm-7:30pm, the outdoor wood-fired oven is at premium temperature for cooking Mates Gully Cafe`s renowned pizzas. Sit inside or outside and select a savoury pizza on a…
Every Friday night from 5:30pm-7:30pm, the outdoor wood-fired oven is at premium temperature for cooking Mates Gully Cafe`s renowned pizzas.
Sit inside or outside and select a savoury pizza on a house-made pizza base.
Follow your savoury or vegetarian main meal with an exquisite dessert pizza, topped with house-made ice-cream.
Gluten Free options are not currently available.