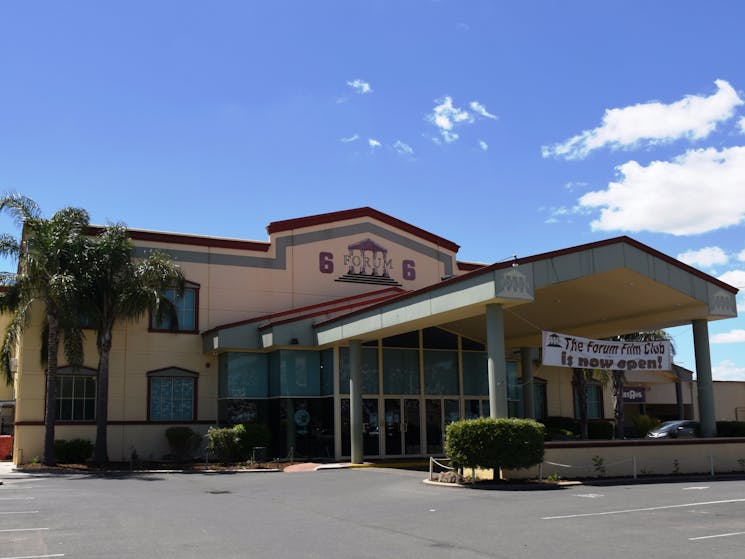 0

1
Forum 6 Cinemas
Overview
Forum 6 Cinemas is a six cinema complex in the heart of Wagga. Offering a range of movies from the big blockbusters to art house features. The Cinema showcases classic silver screen movies, as well…
Forum 6 Cinemas is a six cinema complex in the heart of Wagga.
Offering a range of movies from the big blockbusters to art house features. The Cinema showcases classic silver screen movies, as well as operas from the MET, and Australia, Special Events and Midnight Premieres.
There's always something special on show for you or your family.