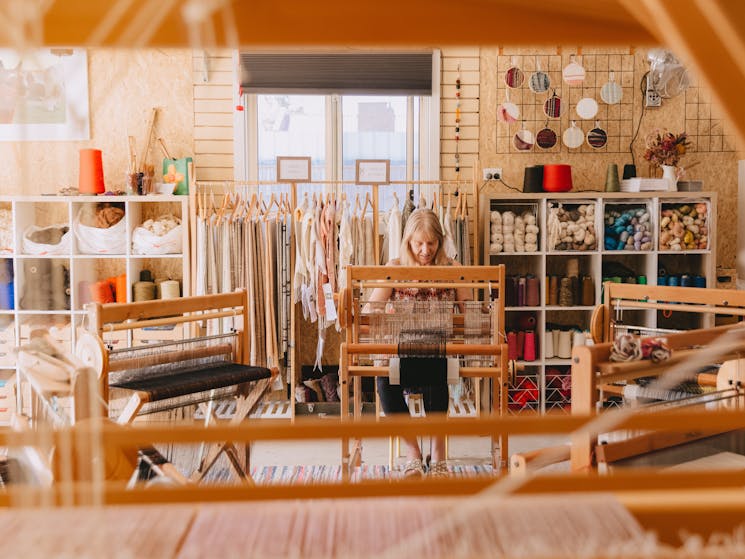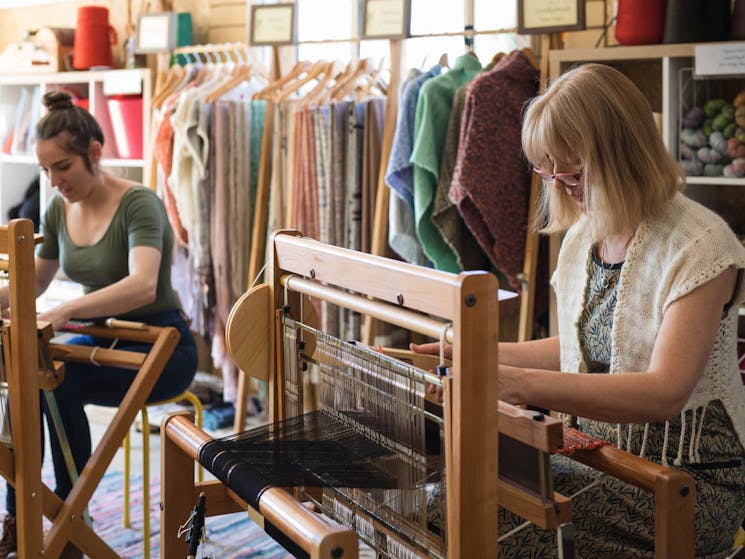 0

1

2

3

4

5

6

7

8
Ashculme Textiles Weaving Studio
Overview
*** Now reopened, please call first *** What began with the decision to fill an empty paddock with some adorable Suri alpacas, is today developing into a hub for creative exploration, for colour and…
*** Now reopened, please call first ***
What began with the decision to fill an empty paddock with some adorable Suri alpacas, is today developing into a hub for creative exploration, for colour and imagination, for finding new passions and for reigniting old ones.
Ashculme Textiles where colour, texture, creativity, imagination and nature are spun, woven and sewn together – and the finished product is something truly special.
Open by appointment, visitors are very welcome to call in and see the looms, large and small, the alpacas and their handwoven or quilted wares. Try your hand at weaving, or book in for a class.
They invite you to come and explore what Ashculme Textiles is all about. Get creative, learn about the process, meet the alpacas, make something beautiful, share a cuppa, make new friends and discover a new art form!
Their tribe of Suri alpacas currently has eight members, each different from the next, each unique in look and personality. They make their Paddock to Product mission possible. From the coat of the alpacas to the shawl around your shoulders, most of their pieces have travelled no further than a 400-kilometre radius.