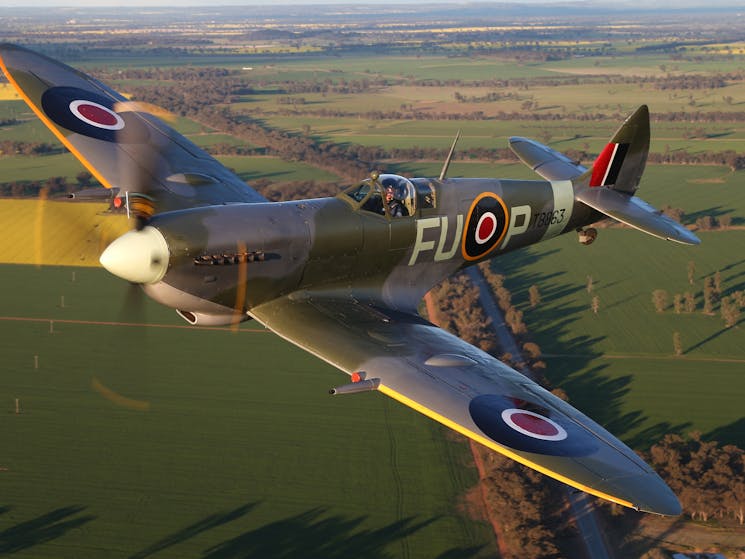 Temora Aviation Museum Weekend Showcase
Saturday 09 October 2021 to Sunday 10 October 2021
Overview
The October 2021 Weekend Aircraft Showcase will feature all serviceable aircraft from the RAAF Historic Collection at Temora, including Supermarine Spitfires, CA-13 Boomerang, Cessna O-2A, Lockheed…
The October 2021 Weekend Aircraft Showcase will feature all serviceable aircraft from the RAAF Historic Collection at Temora, including Supermarine Spitfires, CA-13 Boomerang, Cessna O-2A, Lockheed Hudson, Wirraway, Tiger Moth and Ryan STM S2.
At Temora, you can get closer to the action as you witness a selection of Australia's ex-military flying history come alive.
Aircraft Showcase promises to deliver a full day of entertainment, including:
- Flying displays
- Informative commentary and music
- Guided tour of static exhibition
- Interviews with pilots and veterans
- Children's playground
- Pilot meet and greet
The Mess Hall serves freshly cooked food and a selection of cold refreshments. Barista coffee is also available, and you are welcome to bring your own picnic.
Please contact the Museum if you wish to make a Group booking (20+ people)
Please contact the Museum if you are an annual pass holder.
Due to COVID-19 Restrictions, all tickets must be pre-purchased. We are limited to 3,000 spectators on site.
The Temora Aviation Museum does not accept any liability for cancellation or alterations to published display content or programs. An adult must accompany children under 16 at all times.