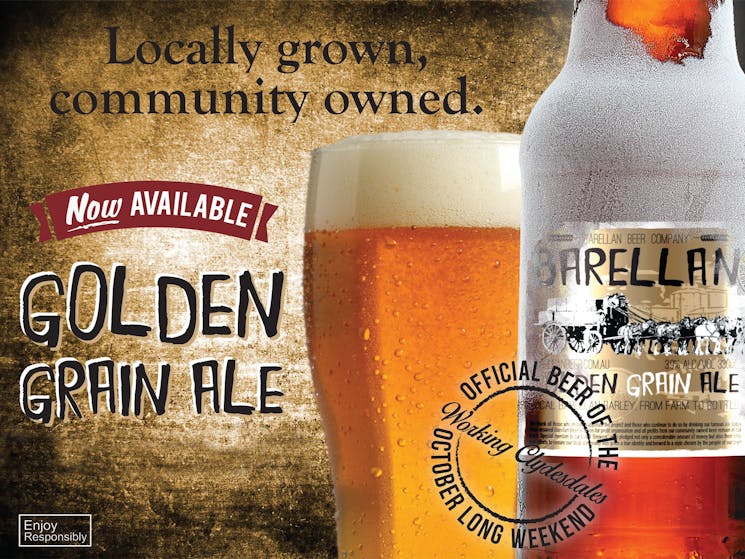 Barellan Beer - Community Owned, Locally Grown Beer
Overview
The Barellan District has a rich history of growing quality wheat and barley. In fact their proud farming tradition runs just as deep as their sporting, mateship and resilience qualities - and of…
The Barellan District has a rich history of growing quality wheat and barley. In fact their proud farming tradition runs just as deep as their sporting, mateship and resilience qualities - and of course the ability to regularly enjoy a drink with family and friends.
Barellan Beer was a project aimed at capturing the best of Barellan, with support from the locally community, they were able to generate the funding necessary to produce a 'home grown' community owned and inspired Barellan Beer.
They have captured the best of Barellan's famous grain, and turned it into a superb Golden Ale that you will only find on Tap at the Barellan and District War Memorial Club and the Commercial Hotel.