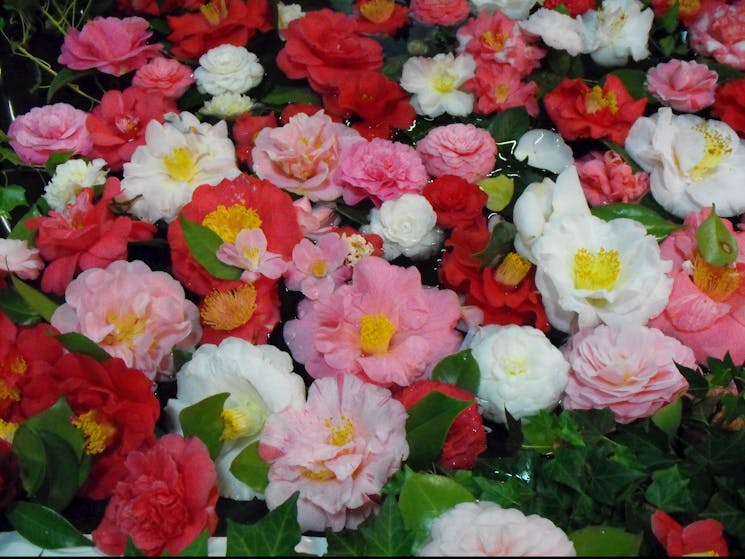 0

1
47th Narrandera Camellia Show
Friday 13 August 2021 to Saturday 21 August 2021
Overview
The Narrandera Camellia Show is held annually at the Narrandera Ex-Servicemen's Club in Bolton Street. The event showcases up to 1,000 of the best camellia blooms of the region. Camellias are…
The Narrandera Camellia Show is held annually at the Narrandera Ex-Servicemen's Club in Bolton Street. The event showcases up to 1,000 of the best camellia blooms of the region.
Camellias are benched on the Friday morning with the show opening to the public on Friday afternoon from 2pm to 5pm, and from 10am to 4pm on Saturday. The Camellia Show is organised by the Narrandera District Garden Club and welcomes entries.
The 2021 event will be the 47th Narrandera Camellia Show.