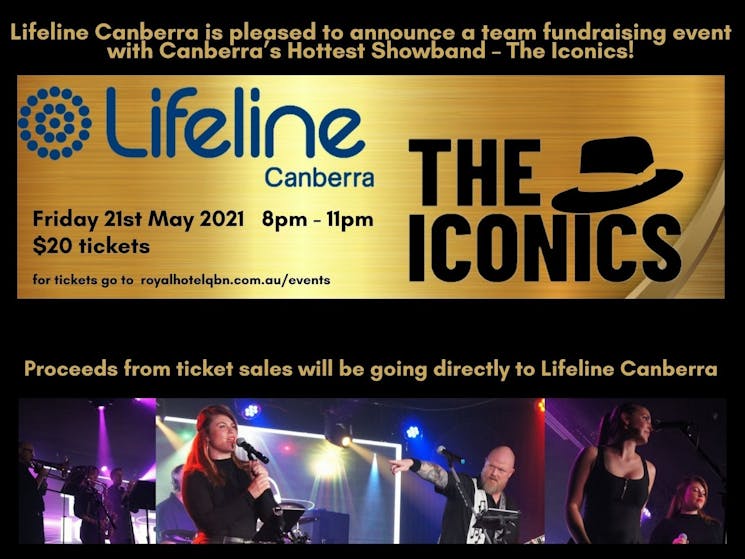 Dress to Impress: Fundraiser with Lifeline Canberra and The Iconics
Friday 21 May 2021
Overview
Lifeline Canberra is pleased to announce a team fundraising event with Canberra's Hottest Showband – The Iconics! It's been over a year since we could dance, so dust off those dance shoes, DRESS TO…
Lifeline Canberra is pleased to announce a team fundraising event with Canberra's Hottest Showband – The Iconics!
It's been over a year since we could dance, so dust off those dance shoes, DRESS TO IMPRESS and head to The Royal Hotel for a spectacular night of 7 decades of dance music live with the best showband in town.
Proceeds from ticket sales will be going directly to Lifeline Canberra supporting their monumental efforts providing hope and help in the local community.
Caters for people who use a wheelchair.