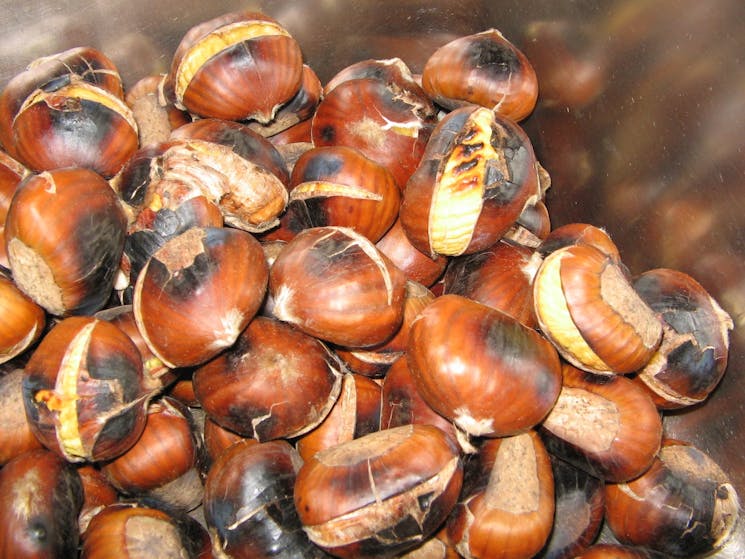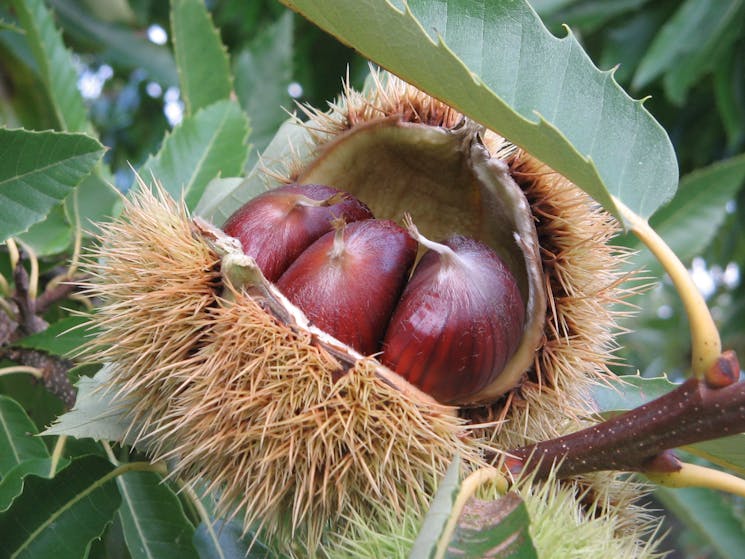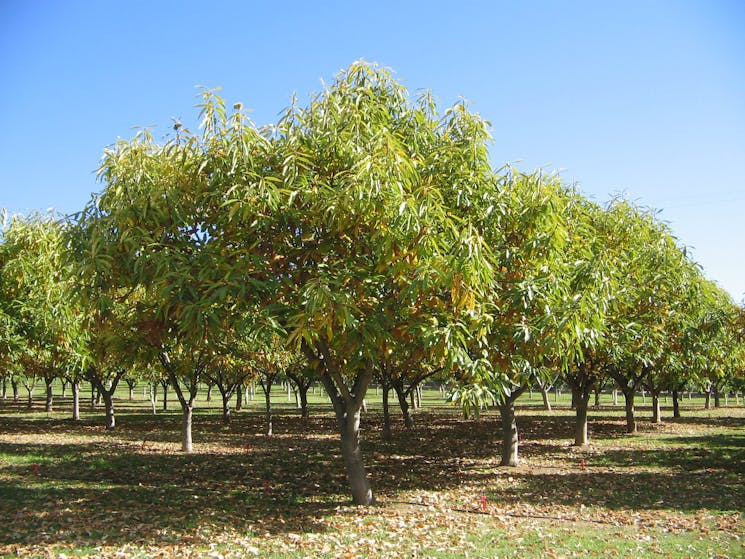 0

1

2
Tweenhills Chestnuts
Overview
Tweenhills Chestnuts is a family operated chestnut orchard located at Hoskinstown, not far from Queanbeyan and Canberra. The farm has about 1200 chestnut trees, all planted since 1997. They…
Tweenhills Chestnuts is a family operated chestnut orchard located at Hoskinstown, not far from Queanbeyan and Canberra. The farm has about 1200 chestnut trees, all planted since 1997.
They specialise in growing chestnuts that are great to roast- sweet and easy to peel. They welcome families and groups to the farm during April to pick chestnuts, or to purchase chestnuts direct from the farm shed. You will be able to walk beneath the trees, gathering fresh chestnuts and experience the fun of chestnut harvesting.
All chestnuts picked by you are charged per kilogram. Or, you may purchase chestnuts that Tweenhills has picked for you for a slightly different price. Buckets for picking, and bags for packing are provided. You will need sturdy shoes and thick gloves, plus weather proof clothing. The farm is open in April during the harvest period.
Bookings are recommended for large groups or coaches.
Tweenhills Chestnuts is 20 minutes east of Queanbeyan, or 20 minutes south of Bungendore. They are perfectly located if you wish to take a drive in the country and combine it with a visit to the galleries and cafes of the nearby historic villages.