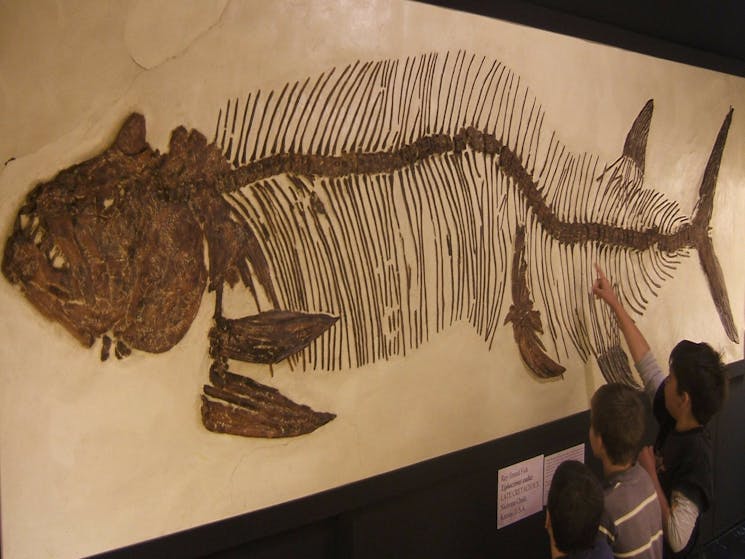 0

1
Big Fish Fossil Hut at Peak Hill
Overview
Big Fish Fossil Hut is easily located just off the Newell Highway at the Peak Hill Caravan Park. It holds a collection that includes a wide range of specimens depicting a range of ancient wildlife…
Big Fish Fossil Hut is easily located just off the Newell Highway at the Peak Hill Caravan Park.
It holds a collection that includes a wide range of specimens depicting a range of ancient wildlife groups that have lived across Eastern Australia over the past 700 million years and include groups of invertebrates through to fish, amphibians and dinosaurs.
Michael Durrant is the founder of the World of Fossils museums - a series of prehistory exhibitions that are now popping up all over Australia.
There is something for everyone who has an interest in prehistoric wildlife - from the earliest jellyfish, to even the skull of a 'tiny' ancestor of t-rex.
The gigantic 'star' of this collection is the largest fossil fish on display anywhere in Australia. It is called Xiphactinus, and lived during the time of the dinosaurs. The Big Fish Fossil Hut specimen is approximately 4.5 metres long.