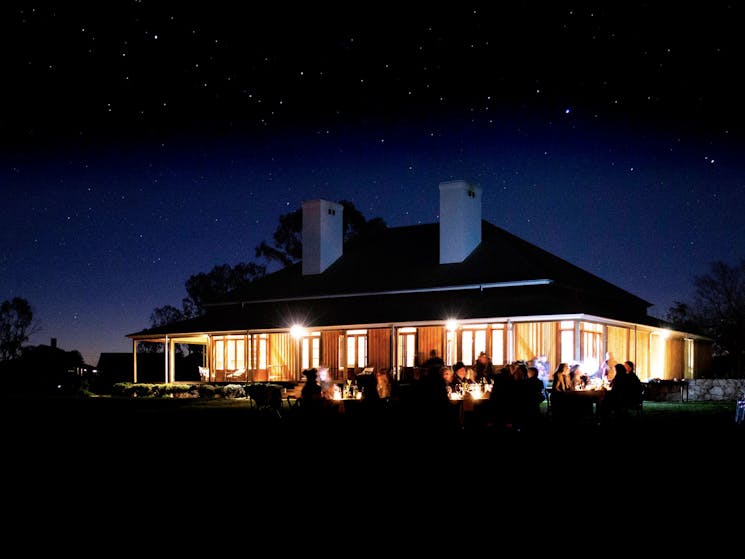 An Exploration of the Wiradjuri Night Sky at Yarrabandai Creek Homestead
Saturday 10 July 2021
Overview
The Central West region of New South Wales has a long standing continuous connection to the stars that spans thousands of years. Yarrabandai Creek Homestead is situated on the traditional lands of…
The Central West region of New South Wales has a long standing continuous connection to the stars that spans thousands of years. Yarrabandai Creek Homestead is situated on the traditional lands of the Wiradjuri people.
Archaeological evidence indicates that the Wiradjuri people have been occupying the area for at least 7150 years. They used the stars to understand the world they were living in, the relationship between the sky and land and as a tool to teach the utilisation of the landscape and environment.
Guests will be treated to a fifteen course Bush Tucker feast by Wiradjuri caterer - Mimosa Catering, whilst the crystal clear night sky will be decoded by astronomer Trevor Leaman and delight with stories about the Aboriginal Dreaming and of the Great Celestial Emu.