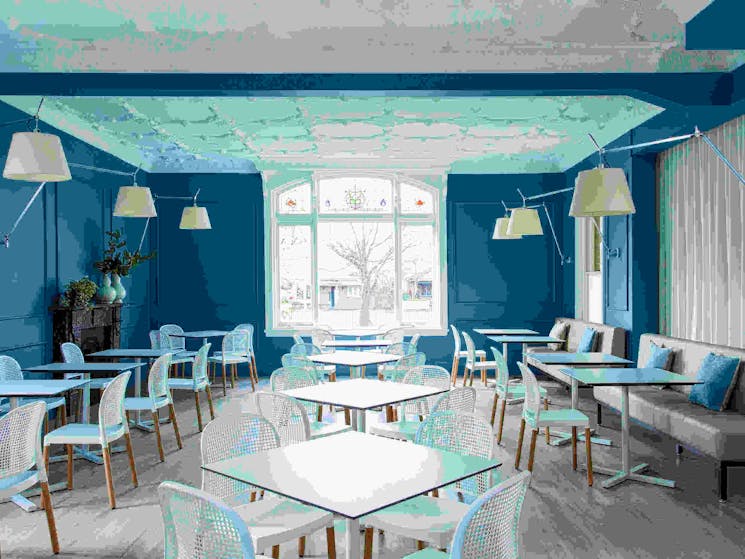 Zona Kitchen Bar Events
Overview
Zona Kitchen Bar Events is located in the heart of Orange. Constructed in 1913, the original homestead is one of Orange's historic buildings, set amongst beautiful gardens and curated lawns. The…
Zona Kitchen Bar Events is located in the heart of Orange. Constructed in 1913, the original homestead is one of Orange's historic buildings, set amongst beautiful gardens and curated lawns. The modern comfortable interior creates the perfect ambiance to catch up with friends and family or relax with a fine meal and good book.
Zona's vast interior has seating for 100 people, with a relaxed outdoor seating area to catch the energising early afternoon sun. Zona is a family friendly restaurant with plenty of room on the front lawn for children to stretch their legs
Caters for people who use a wheelchair.