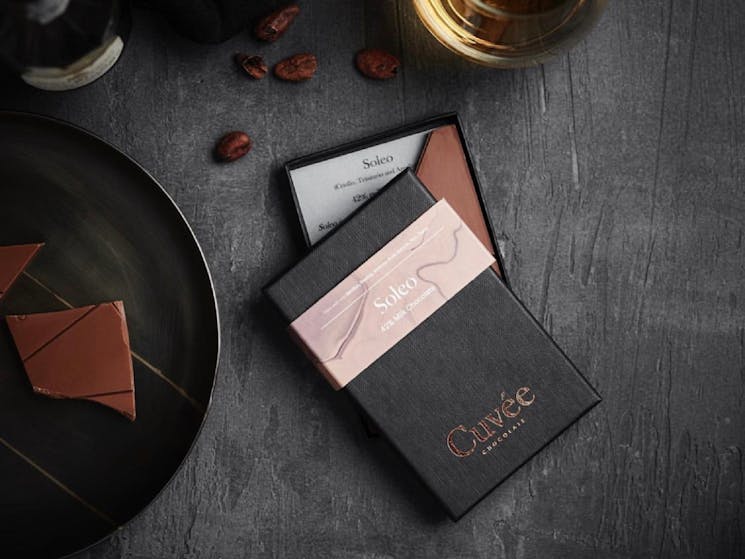 Cuvée Chocolate Masterclass
Saturday 16 October 2021
Overview
Chocolate and wine are an iconic pairing. The passion involved in both is undeniable and when the two come together you are taken on a sensory journey that is impossible to describe…it simply needs…
Chocolate and wine are an iconic pairing. The passion involved in both is undeniable and when the two come together you are taken on a sensory journey that is impossible to describe…it simply needs to be experienced.
Join Rowlee for a masterclass with Maître Patissier and Chocolatiers Deniz and Kylie Karaca as they explore the beauty that is perfectly crafted chocolate and exquisitely made wines. Discover how terrain influences chocolate and how this plays out in very similar ways to wine, how fine chocolate is made and the stories that make chocolate and wine so alluring.
In this interactive class you will learn how to taste wine and chocolate, how to pair chocolate and wine including complimentary and contrasting pairings that work in harmony.